3D art is kind of weird. On the one hand, we've all done a bit of Photoshop wizardry in our lifetime. One the other hand, some people are actually good at it. One of those 3D artists that's really, really good is Marcus Conge. He's a freelance digital artist with an Instagram page called rockingthepixel and his own website, either of which you should follow if you're into his art.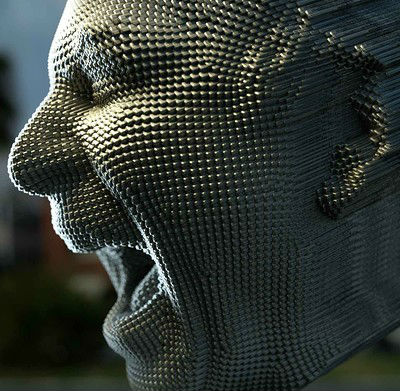 His work mainly revolves around the human shape and turning it into something different. You can recognize the faces, the bodies or whatever you want, but Marcus gives it an almost surrealistic feel with how he essentially replaces the skin with whatever he can think of. This man's imagination obviously isn't lacking.



His work has a cool vibe. I'm not sure if it's more surrealistic than it is science fiction, but arguments can be had for both. His work goes beyond these images though – he's done work in animation, graphic design, 3D sculpting, broadcasting, film and even on an iOS game. And the best news is yet to come: you can hire him for your next project if you'd want to! That is if you can afford him. Good work costs money!