Diamonds exist in nearly every shade of the rainbow. Yellow, red, blue, orange, you name it! And while white diamonds are valued for the absence of color, colored diamonds are valued for their saturation of color and shades. Naturally colored diamonds are extremely rare that is why they are prized much higher. With that being said, let's have a look at some of the most expensive fancy colored diamonds.
Red diamonds
Red colored diamonds are the rarest of all which makes them the world's most precious gemstones. There are only 30 natural red diamonds known to exist up to date. One of them is Moussaieff Red Diamond, measuring 5,11 carats and sold for $20 million.
Blue diamonds
There are more blue diamonds in the world than the red ones but the price tags are equally impressive. The most famous ones would be the Hope Diamond, the Wittelsbach-Graff, the Heart of Eternity and the Blue Heart. The Hope Diamond is often described as the most famous and priceless piece of jewelry in the world. Only in 2007 the piece was insured for $250 million.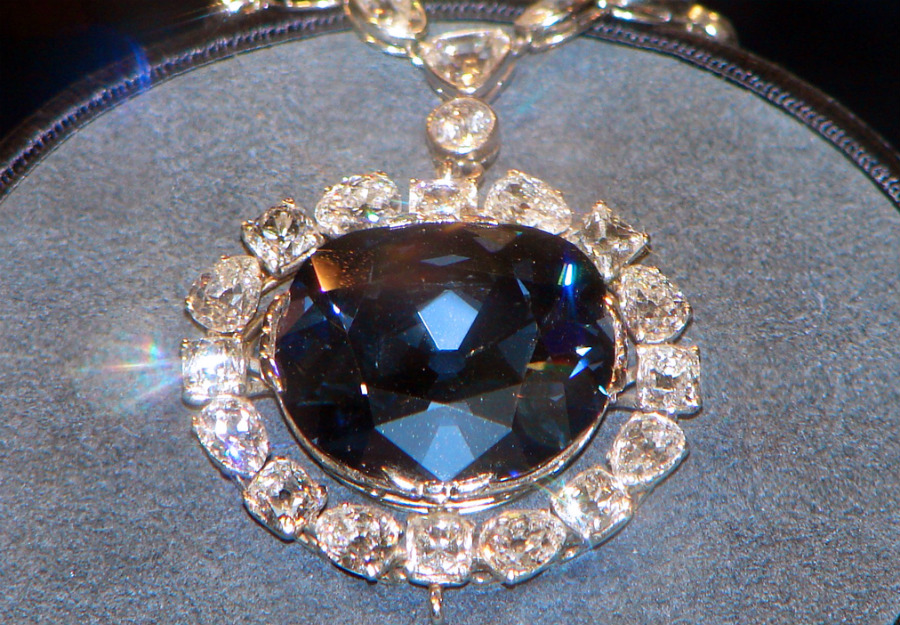 Orange diamonds
Bright yet transparent, exceptionally pure and rich in color (these features about diamonds are particularly valued) – the Orange diamond weighing 14,82 carats was sold for 35,5 million. This orange stone is still considered the most expensive orange colored gemstone in the world's history.
Pink diamonds
The "Pink Star" is currently holding the world record as the most expensive diamond ever sold. The 59,60-carat beauty was sold for $83 million. Fun fact: the person that bought the gem at the auction was forced to return the stone as he couldn't afford to pay for it after all.
Violet diamonds
For some unknown reasons over the last few years violet and purple diamonds became very popular and favored by the gem collectors. The most famous and expensive one would be the Argyle Violet diamond, 2.83 carats, reportedly estimated at $60 million.
Green diamonds
It's pretty much impossible to find a decent-sized green gem on the market these days. One-carat gems can be found on the market and are available starting at $250,000. One of the most famous and valuable natural-color green diamonds is the 41-carat "Dresden Green". The estimated worth of this gorgeous gem hasn't been recorded yet but I bet it's no less than $1 billion.
Yellow diamonds
Yellow diamonds are considered the least valuable unless we are talking about the gems with history, like "Cora Sun-Drop Diamond" for example. This fancy yellow-colored giant, weighing 110,3 carats and sold for $11 million, set a world record as the most expensive yellow diamond.
Grey diamonds
Grey diamonds are rare and underestimated – and it's a shame. They would make a really fancy and unique wedding ring. And to prove my point, let's have a look at the legendary Sultan of Morocco Diamond. This 35.27 carat beauty once belonged to the Yousupov family, a well-known noble Russian family, and was sold to a private American collector at $250,000 in 1972.
Brown diamonds
Also referred as champagne diamonds, brown diamonds are usually more affordable but it doesn't make them any less beautiful. Take the Golden Jubilee diamond for example. Formerly known as the "Unnamed Brown", this gorgeous giant, weighing 545.67 ct, was deemed to be the world's largest faceted diamond.
Black diamonds
As unconventional engagement rings are gaining popularity, so does the demand for black diamonds. For many years, black diamonds have been overshadowed by other fancy colored gems like reds, yellows and blues. But luckily more and more gemstone enthusiasts are turning their attention to these gorgeous nuggets. The largest stone, 33,74 ct, was sold for $352,00.