Everybody's taking selfies today. That is why if you want your selfie to really stand out, you'd better try hard. This is why these 6 daredevils have taken the art of taking selfie to the next level. They are taking professional selfies and photographs of themselves on world's riskiest locations and the world is going crazy. They are young, but have already created a large social following that long for more and more extreme shots.
These guys are always on lookout for new challenges and adventures, and while they are at it – they never forget to take the obligatory selfie. And I must say their pictures are both amazing and blood-chilling.
1. Angela Nikolau
Meet Angela Nikolau – a self-taught photographer from Russia who takes the most dangerous selfies one can imagine. She's 23 years old, but already have quite a huge amount of followers on Instagram. As she doesn't really feel fear anymore, rooftop walks are more an inspirational journey for her now, rather than search for adrenaline.



2. Ivan Beerkus
This is actually a boyfriend of Angela Nikolau – Ivan Beerkus. Just like his daredevil girlfriend, this guy can't see his life without rooftops, skyscrapers and adrenaline rush.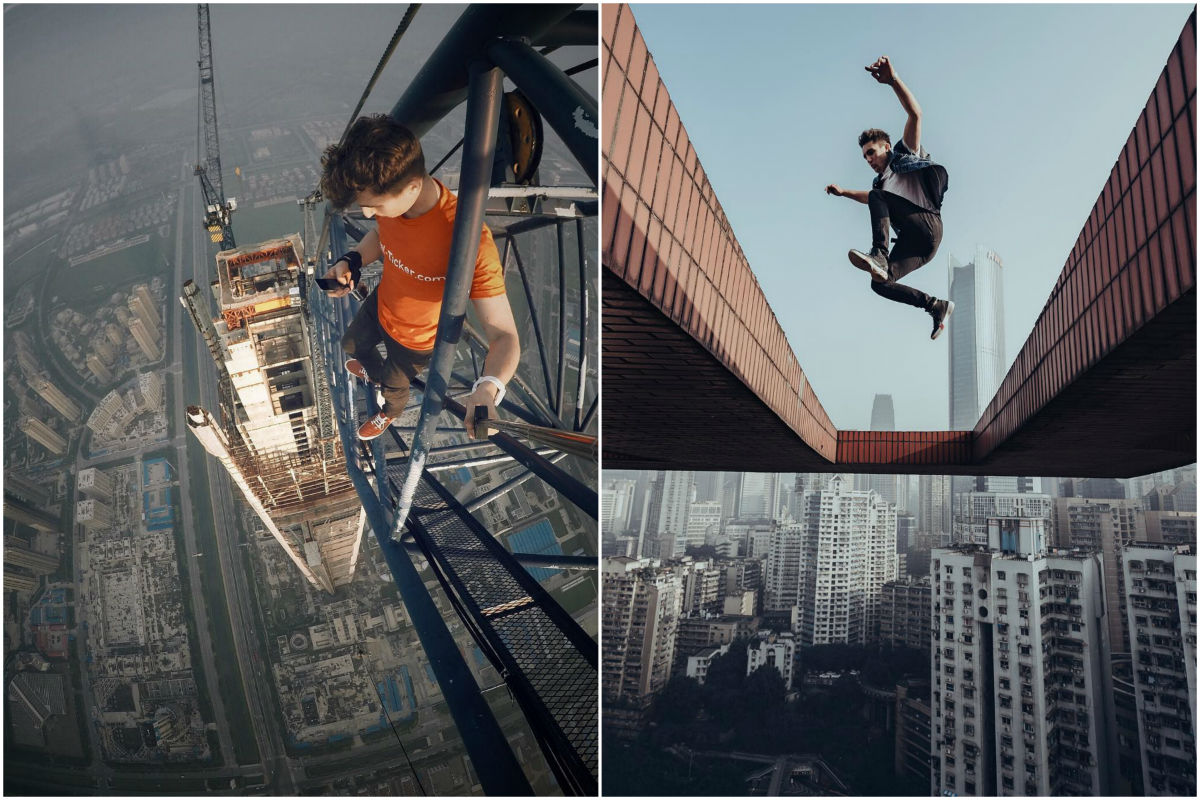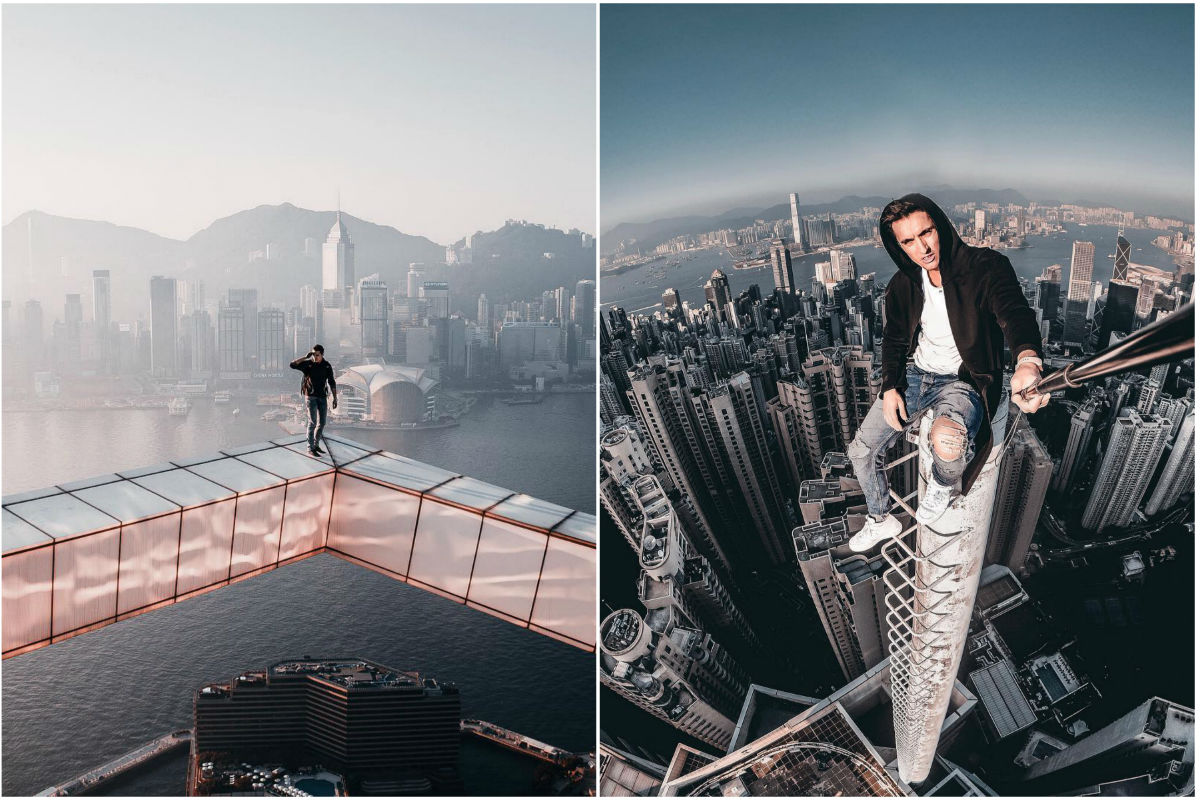 3. Daniel Lau
This rooftop Instagramer's journey started when he was looking for a way to escape the university routine. Today, a personal trainer nine to five, a rooftop daredevil outside of work, Daniel Lau is exploring Hong Kong's skyscrapers, highways and different abandoned places outside the city and share his breathtaking selfies with the rest of the world.



4. Leon Léondowzky
Leon Léondowzky – a rooftopper from Germany, an urban outlaw who risk everything to summit his city. Leon, just like other daredevils, get this special adrenaline rush from taking risky selfies atop of skyscrapers around Germany.



5. Kirill Oreshkin
Kirill Oreshkin aka Russian spiderman is the world's most renown rooftopper. He made headlines all over the world thanks to his crazy stunts. He was probably the first crazyhead who started climbing the tallest buildings, towers, and cranes without any safety equipment and taking selfies.



6. Lee Thompson
Lee Thompson has also become quite famous thanks to his unbelievable stunt. He is that guy that took epic selfie atop Rio's Christ the Redeemer. What can we say? When you get a chance to take a selfie with Jesus, you don't turn it down!