Disinfecting wipes are very convenient, you can't argue with that. That's the reason so many people use them every day and consider them to be a staple product of cleaning. They're perfect for disinfecting areas your touch often like doorknobs, light switches, etc. Many use them to wipe down counters and tables, disinfect their chopping boards after cutting meat. But do you need to use them? And, even more importantly, are you using them right?
What Are Disinfecting Wipes?
Disinfecting wipes are a very convenient product for disinfecting areas that have been in contact with raw meat, bodily fluids or areas touched by someone who's sick. They have chemicals in them that kill germs. So if you've been cutting raw meat on your countertop it's a great idea to use a disinfecting wipe afterwards. But if you just spilled coffee it's absolutely necessary.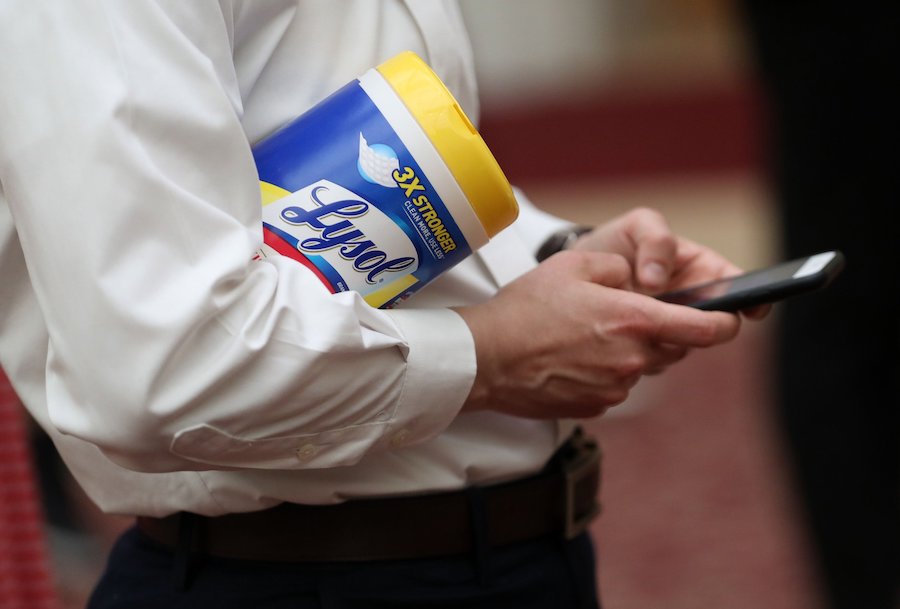 How To Use Disinfecting Wipes?
Many people think that disinfecting wipes are the magic cleaner, you just wipe the area once and it's spotless. But that's not exactly the case. The instructions for use vary from brand to brand, and you should definitely read them but few people do. Did you know that in order for disinfecting wipes to be effective you're supposed to use enough wipes to make the area you're wiping wet for 5 to 10 minutes? Yeah, that means that one wipe is probably not enough. And if you don't follow the instructions you're not disinfecting, you could just be spreading the germs. You're also generally recommended to rinse the surface after disinfecting it.
Do Disinfecting Wipes Go Out Of Date?
Not really, but they generally have a shelf life that's between 1 and 2 years depending on the brand. They can also dry out a lot faster if you don't close the lid. At that point, they stop being effective. So if you're pulling out a disinfecting wipe and it's not wet – it's better to just throw that pack away and buy a new one.
How To Properly Store Disinfecting Wipes?
Many of you probably have quite a few packs of disinfecting wipes that you keep in different places for convenience. Chances are you have one in the kitchen, maybe a small pack in your purse and many people keep a pack in their car to disinfect their dashboard and steering wheel. Well, we have some bad news for you. Disinfecting wipes are meant to be stored at room temperature. So a kitchen or a bathroom should be fine. But in your purse and in your car are probably not a great idea, because if they get too hot or too cold the preservative in the wipes stops working and your disinfecting wipes can start growing mold.
Disinfecting Wipes Are For Surfaces Not Skin
Disinfecting wipes are made to clean surfaces and very specific surfaces at that. If you read the packaging attentively you'll see that there are some materials you're not supposed to use them on, like carpeting, unfinished wood and other things that are absorbent. And they're definitely not for skin, they're too harsh for that and will do more harm than good, so don't try to use them as hand wipes, they're very different. It's always best to just wash your hands and body with soap and water.
Disinfecting Wipes Are Not Safe For Kids
You should never let children use disinfecting wipes, they contain harsh chemicals that could harm them if they get into their eyes or mouth. Many mothers carry disinfecting wipes with them to clean their baby's toys if they drop them on the ground. On one hand, it's a good idea to disinfect toys that your baby might put in their mouth, but you should always rinse them after disinfecting. The chemicals in disinfecting wipes are harmful if ingested.