The Taal Volcano, the second most active volcano in the Philippines, began erupting on January 12 and lasted for a few long days. Seismic activity was observed by scientists up until January 26! It's been 44 years since the last eruption of mighty Taal, but no one expected it to lie dormant for much longer. As the first explosions started happening, the Philippine Institute of Volcanology and Seismology (PHIVOLCS) ordered to evacuate the towns closest to the shores of the Taal Lake. Airports were all shut down, with flights suspended indefinitely.
Overall, the eruption of the Taal Volcano created a 10-15 km column of smoke that rose high beyond the skies.
A volcano eruption is not a good enough reason to cancel or postpone a wedding! These are the craziest wedding pics ever.
The rare red lightning looks breathtaking against the black of the night.
It's not every day you get to play at the beach with an erupting volcano as your backdrop. This photo is both light-hearted and incredibly unnerving.
The Alert Level 2 quickly escalated to Alert Level 4, and although the main part of eruption happened in the course of just few days, seismic activity continued up till the end of the month.
A photo made from above, in the skies, gives a better understanding of the sheer magnitude of the eruption. It was seen even from space!
As the eruption was happening PHIVOLCS detected around 44 earthquakes in the towns and regions close to the volcano.
Everything in the radius of 14 km got covered in a thick layer of ash, destroying fruit plantations, forests, and cops.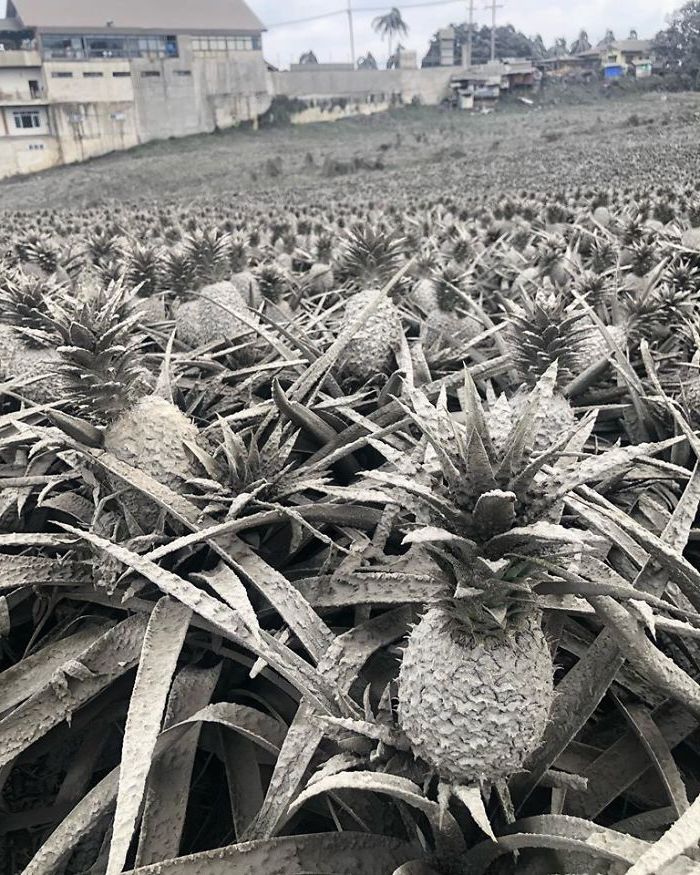 The colors were wiped away by layers of ash that turned vibrant nature and lively towns into photos in black-and-white.
The Taal Volcano eruption is as dangerous as it is beautiful. It's hard to take your eyes off this natural disaster.