As simple and ordinary as it may seem at first, sleeping is one of the most mysterious processes that happen in our bodies. Most of you know that you need to rest because sleep deprivation is bad and we've all been there, done that during our college and university years. But do we really know what's happening while we're out unconscious? What is exactly our brain doing and why, contrary to any evolutionary logic, do we have to lie down unawares of our surroundings, totally helpless, for more than just a few hours? Science gives us a few answers, but leaves with even more questions. Here's everything you need to know about why we snooze.
It's natural, but why?
Let's look at it from the Nature's point of view. Imagine two animals – the one spends the day searching for food while avoiding predators, and rests at night, remaining watchful; the other does about the same, but at night because totally unconscious, losing track of where it is and what's around. Who has more chances of surviving? Right, the first animal. Yet evolution created both humans and animals in such a way, that we need to switch off completely for at least a few hours. This means that something as dangerous as sleep has much more benefits that we know of. Science has connected sleeping with various memory improvement processes, stress release, and emotional stability, so we know it's crucial to our well-being. But do we sleep because all these need to happen, or we simply adjusted to carry them out during sleep because during the day we're too active?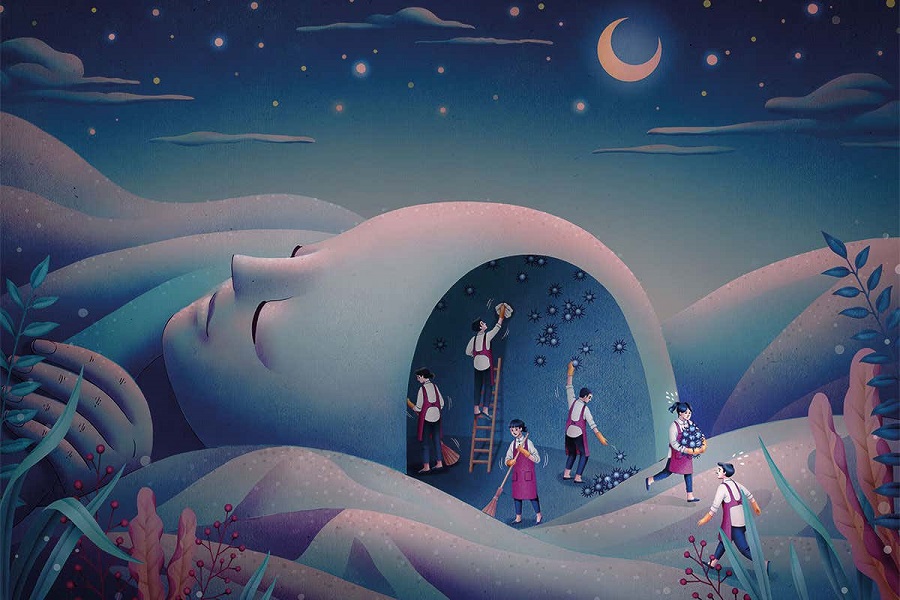 We're all synced
The Earth has its periods of light and dark, and just like that all plants, animals, humans, and fungi have their own circadian rhythms that heavily depend on those periods. But even in the darkest caves of Mexico the blind fish that have lived underground for millions of years have these rhythms – never seeing the Sun even once! This means sleep is a vital internal process and, as some scientists suggest, it happens due to the necessity to sync all the processes and small rhythms of all cells in our body because obviously each and every one of them has its very own rhythm. But that's as far as evolutionary theories will get us…and they're almost impossible to prove.