Haute Cuisine is so called skillfully prepared food that tastes as good as it looks. The presentation is the main part of high-level cuisine. Usually gourmet costs big bucks to get what they want.
We all know that Haute Cuisine refers to French Cuisine, but history repeats itself (old is the new new, what's old is new again)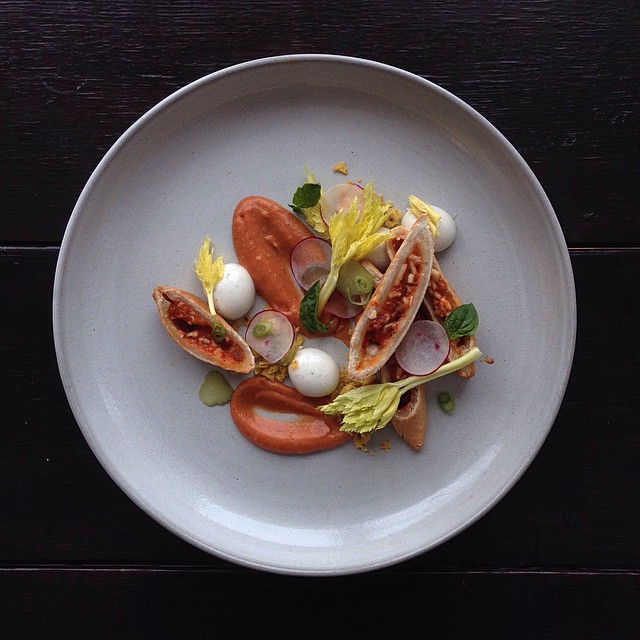 That's why a lot of American restaurants present remixed fast food as Haute Cuisine. Will these fast foods taste any better? That's a good question, but as we said before, the only thing that matters is the LOOK!

The simple white plate makes a bunch of junk foods look more aristocratic, fancy and toothsome! Last, but not least role in this crazy food fetish belongs to Instagram as the most powerful media of our time.

Some people eat with their eyes before the food even touches their lips, so no wonder this idea turned into a trend. Whoever stands for this chefjacqueslamerde Instagram account he should be given a credit. Seriously, this man made something from nothing, and his creativity will knock you sideways.

Addiction to fast foods is the dark side of every second person in this world, so don't be surprised about this new insane idea that's turning fast food into Haute Cuisine.
Let's be honest, junk food never looked so delicious!

It may sound harsh but people eating it, snobs all over the world hit the Instagram account of this guy, and they are ready to sell a soul to the Devil just to see one more post.

But let's come back to ingredients. In this case, gourmet ingredients are unnecessary, but plating is the most important point over here. Chicken nuggets, burgers, tacos, anything you want can be turned into culinary delights and sell like hot cakes. Not only hipsters are nuts about this new food fetish, people all over the world enjoy this work of art.

Now fast food fans can be proud of their fancy meals, and the society won't judge them for no reason because these well plated items are nothing but an art. If someone ever ask you if can we consider fast food as Haute Cuisine? The answer is obvious, YES WE CAN!