Beauty standards are changing as we speak. What was considered perfect-looking and gorgeous 10 years ago is totally different now. Each year some new feature comes up that makes women tweak their appearance just a little bit to match the new trend. Yet lately there's been a positive shift towards natural beauty in fashion industry. This means less pressure on ladies to look skinny and bony both on catwalks and in real life. More plus models are appearing in fashion magazines and shops, reminding everyone of the diversity of female body shapes and personalities. As for India, one of its main beauty standards has always been a voluptuous woman, whose curves were a sign of health, wealth, and prosperity. This, too, changed with the fashion trends coming from the East, and now curvaceous Indian women are slowly taking back their positions both in real life and in fashion industry. Here are top 7 Indian plus models that look simply stunning.
Tinder Badhesha is not a woman you easily forget. She's among the first Indian plus-size models who has made it big, and the first ever to gain international recognition. She's most known in the U.S. and got featured in numerous fashion campaigns there. When talking about being a plus-sized woman, Tinder stated that it's not really about how you look, but rather about how other people view and treat you.
Neha Parulkar is incredibly proud to be a plus-size woman and model and she's been a well-known advocate of body-positivity. She's inspiring her huge social media following with great looks and empowering messages so more and more women start feeling good about their bodies. She's been the face of Lakme Fashion Week, but admits that in India it's still impossible to be a plus-size fashion model as a full-time job as they are being exploited in a bad way.
Being a model for six years now, Neelakshi Singh serves as a great inspiration to her huge social media following. She's one of India's biggest body positivity influencers and has walked the ramp for Lakme Fashion Week's Half Full Curve. She runs her own blog and tries to help each and every woman that needs guidance or help on the way to accepting her body.
This Mumbai-based plus-size model has come a long way since she first realized her desire to become a part of the fashion world. Former programmer at a huge company, she ditched the office job for a dream and has never looked back ever since. At first she tried to shed some pounds to become eligible for the fashion world, but then understood that her beauty is in her curves and she's perfect just the way she is.
Varshita Thatavarthi
This 25-year-old beauty has been struggling to become a model for over five years, being rejected for her dusky skin and curves. She's faced discrimination and body shaming in the movie industry as well with advice from producers to come back thinner and fairer. Until, finally, she found a place with Sabyasachi, becoming a face of the brand for the International Women's Day shoot. Since then she's been an active Sabyasachi model and a great inspiration for Indian women all across the country.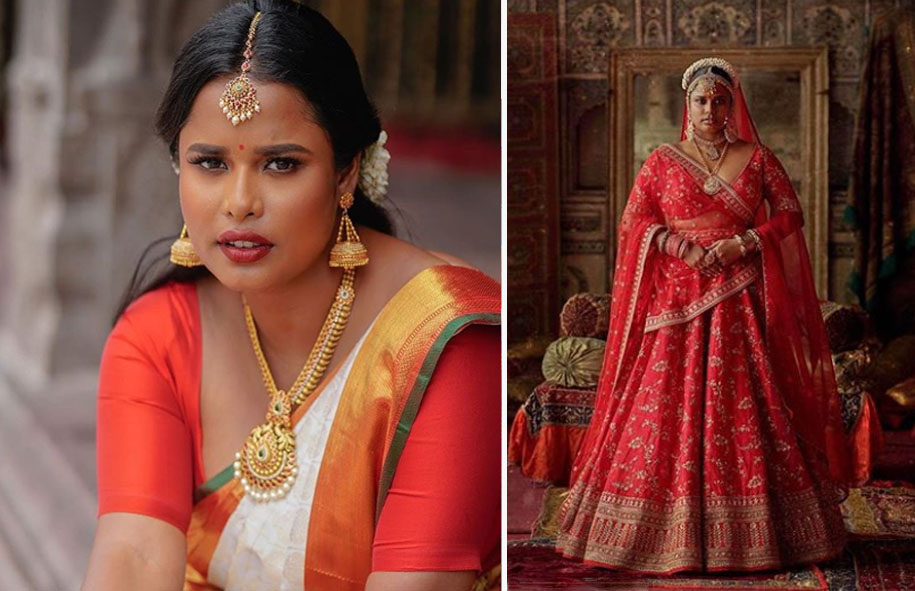 Payal Soni, a 22-year old Mumbai-based model, she has never thought she'd become a body-positivity advocate for so many women. She was building a career in real estate, but her passion for gorgeous clothing and new trends took over, turning her into a fashion influencer and Miss Curvy Queen 2017.
Tanvi Geetha Ravishankar has gone a long way since the first time she was body shamed and wasn't accepted into a dancing school even after losing 35 kg to this day when she poses freely in a swimsuit celebrating her natural beauty. Her husband was the first one who photographed her in a swimsuit during their vacation in Maldives, which made her only more confident about her body. Now she's a full-time plus-size model who gained even more recognition after the Lakme Fashion Week show.