We all have our guilty pleasures when it comes to food. Some of us are more into desserts, while others wouldn't mind munch on something salty. But let's be honest, there is one thing we all have in common – it's the love for fast food. And no matter how healthy our lifestyles are, everyone deserves a treat every once in a while, right? And when it happens, you want your treat to be the best on the menu. With that in mind, we compiled a list of the best items on the menus at the best fast food joints. Enjoy.
In-N-Out
Double-Double
As a burger lover, I can tell you that Double-Double is a damn burger perfection just the way it is.
Subway
Italian B.M.T
Whenever you are craving for some meaty sandwich, go to Subway and try Italian B.M.T. This sandwich combines three deli meats that is Black Forest ham, pepperoni, and salami topped with fresh greens and super delicious sauce. Yummy!
Whataburger
Honey Butter Chicken Biscuit
I know that honey butter might sound a bit off-putting to some of you, but I assure you that HBCB is gonna be the best thing you will ever try.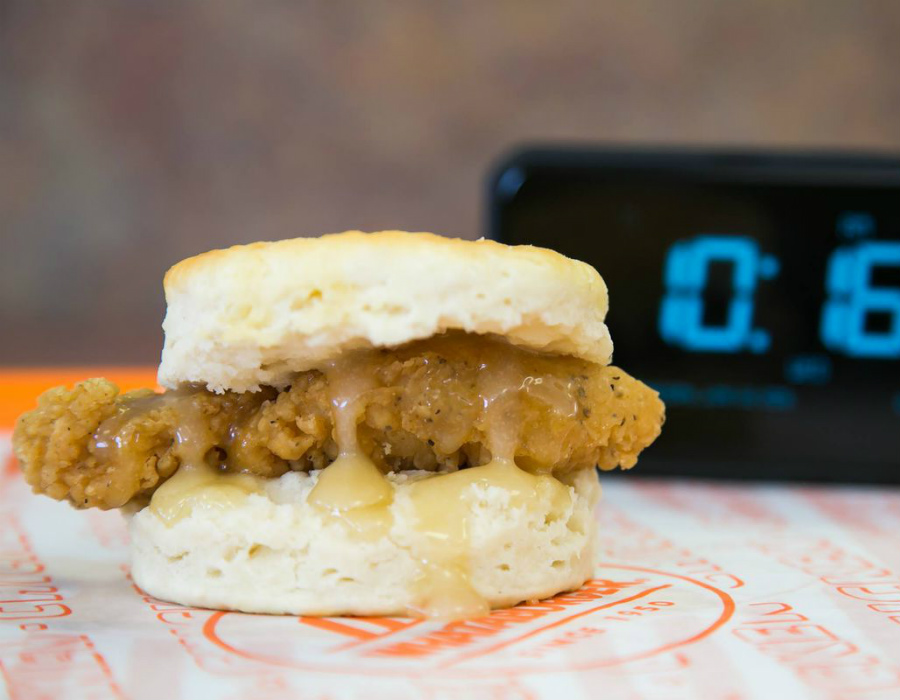 White Castle
The Crave Case
Had a long and crazy night out with friends? White Castle got you covered. Literally, as they offer a suitcase full of bouncy bun stuffed with steamed hams and grilled onions.
Burger King
Chicken Fries
Yes, Burger King's burgers are awesome. But what's even more awesome is their chicken fries. I recommend pairing them with BBQ sauce to make your taste buds explode.
Dairy Queen
Oreo Blizzard
Oreo. Check. Vanilla ice cream. Check. Now mix it up in a big cup and you get yourself a magical ice cold treat on a hot summer day.
McDonald's
McFlurry
No matter what I order, be it a BigMac or Double cheeseburger with French fries, and no matter how full I am, I will get myself McFlurry every time I'm at McDonald's. Because this dessert is to die for.
Dunkin Donuts
Munchkins
Nothing goes to waste at Dunkin Donuts. These little donut holes come in all colors and taste. And I bet they are gonna be your next guilty pleasure.
Taco Bell
Crunchy Shell Tacos
When you think of it, the ingredients are nothing special: iceberg lettuce, shredded cheese, meat, and fried crispy tortilla, but when put together, they make a perfect treat.
Chick-fil-A
Chicken Nuggets
Chicken nuggets at Chick-fil-A are simply perfect. They are bite-sized, they are juicy, and there is something otherworldly about them when paired with the famous Chick-fil-A sauce.