Did you ever wonder what the oldest and deepest lake on Earth looked like? Well, photographer Kristina Makeeva certainly did and the result of her curiosity is simply breathtaking. Located in the mountainous region of Siberia, Russia, Lake Baikal is around 25 million years old and is considered to be the deepest lake on the planet. It also contains 20% of the world's freshwater, which means Baikal is not simply big, it's actually quite huge! It is also one of the most beautiful places on Earth as you are about to see for yourself.
This serene lake is home to around 2,000 of animal and plant species. More than half of those exist in the lake only!
The width of lake Baikal is around 30 miles (48 km), while its length is 395 miles (636 km), making it a real hiker's paradise.
Before the Russian Conquest of Siberia, Baikal has seen its fair share of foreign visitors – from the armies of the Han Dynasty who called the lake Hanhai ('huge sea') to Buryat and Yakut tribes that gave it the name Bay göl ('rich lake').
Kristina Makeeva has been to Lake Baikal before to capture its mesmerizing ice formations that form in winter. This time she wanted to witness the breathtaking beauty of Baikal in spring, and oh boy, did the lake deliver!
When the ice on Baikal's surface breaks, it looks like someone has scattered huge precious diamonds all across the silky navy-blue water of the lake.
Rosemary is in bloom and the sunsets offer a truly otherworldly colour palette. It looks like a photo from another planet!
Oh, and don't get me started on seals! Apparently spring is the best time to catch sight of these cute mammals who cheerfully bask in the warm sun.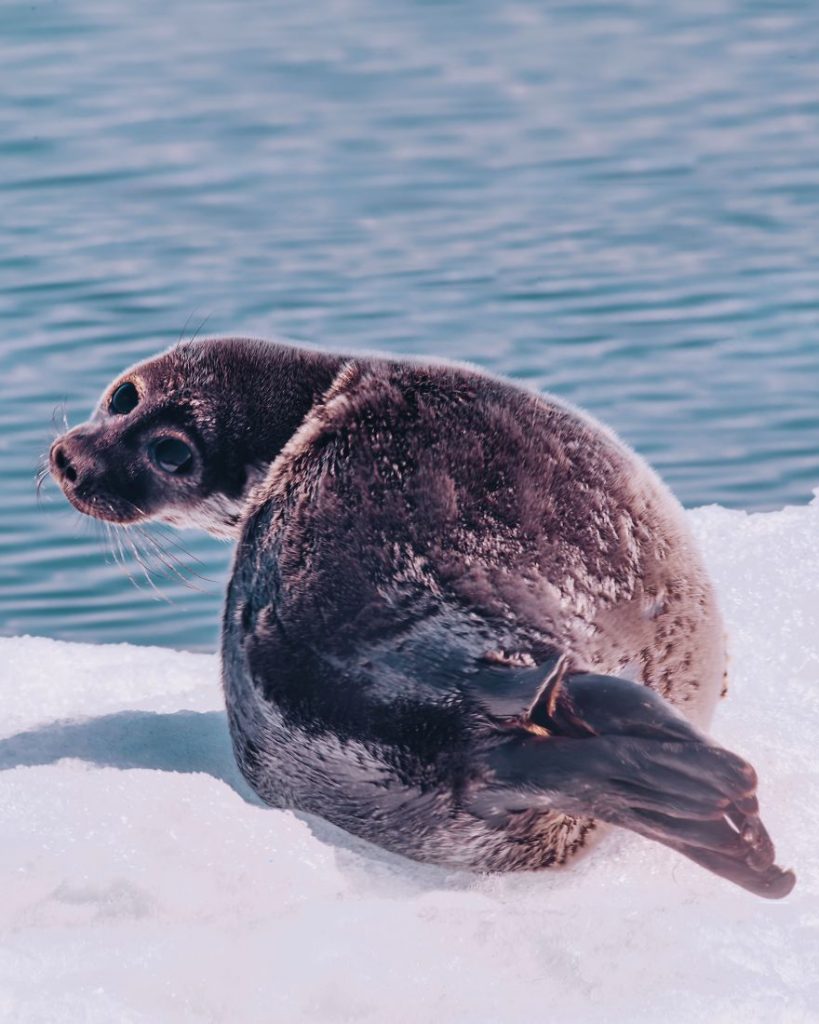 Well, this one actually seems pretty unimpressed with everything that's going on (in his life and on the planet in general). Still, the seal looks pretty amazing.
Drifting along the beautiful shards of melting ice with cute seals resting here and there is a real dream come true for any nature enthusiast.
The landscape surrounding the lake is beyond mesmerizing, but makes you think how people survive in those conditions. Water temperature doesn't rise above 10 C even during summertime.
Ecotourism is big on Baikal, along with skiing and winter attractions during the cold months. An ancient place like this is bound to have its own mysterious spot that is favoured by shamans and seekers of all things unusual – it's the mesmerizing Olkhon Island.