This list has been published annually for the last three decades, revealing the most handsome and beautiful people from across the globe. This is probably the only such list that gathers faces of all races and nationalities, uniting the most outstanding-looking men on the planet. Here's the most extraordinary list of 20 most handsome men in the world for those of you who think male beauty isn't defined by Hollywood actors only.
#20 – David Beckham
A handsome men list isn't complete if David Beckham is not on it. He may not be in the top 10, but he made it into the honourable top 20 and he is, undoubtedly, one of the most handsome guys on the planet.
#19 – Park JImin
Jimin is a dancer, singer, and songwriter – all the qualities needed to become a star in South Korea. Oh, and a handsome face, of course. He debuted within the BTS band in 2013 and has been performing with them ever since.
#18 – Idris Elba
Back in 2018 People named Idris Elba the sexiest man alive…Need I say more? Well, he's also a great actor, writer, singer, rapper, and producer.
#17 – Henry Cavill
Our new favourite Superman has recently tapped into some dark magic and fantastic worlds in the new Witcher series – a fact that might have put him higher on the list if the voting was done a bit later. Anyway, it's hard not to like this man, whether he's wearing a platinum mane or a Superman suite.
#16 – Kang Daniel
Kang Daniel is a South Korean singer and songwriter who debuted as a member of Wanna One band that ruled the top charts back in 2018. In 2019 he went all solo and established his own agency to produce his music.
#15 – Marlon Teixeira
Brazilian male fashion models need more exposure, don't you think? Marlon Teixeira has walked for Dior Homme, Emporio Armani, and has been on numerous magazine covers.
#14 – Avan Jogia
Avan Jogia is an actor, singer, activist, writer, and a director. He's of Canadian-British descent and looks a little bit like a young Johnny Depp, which doesn't hurt at all!
#13 – Timothee Chalamet
If you think this gorgeous 24-year-old has a familiar face – you are right! We've seen him in Homeland and even in Christopher Nolans's Interstellar! His French roots add so much to Timothee Chalamet's charisma!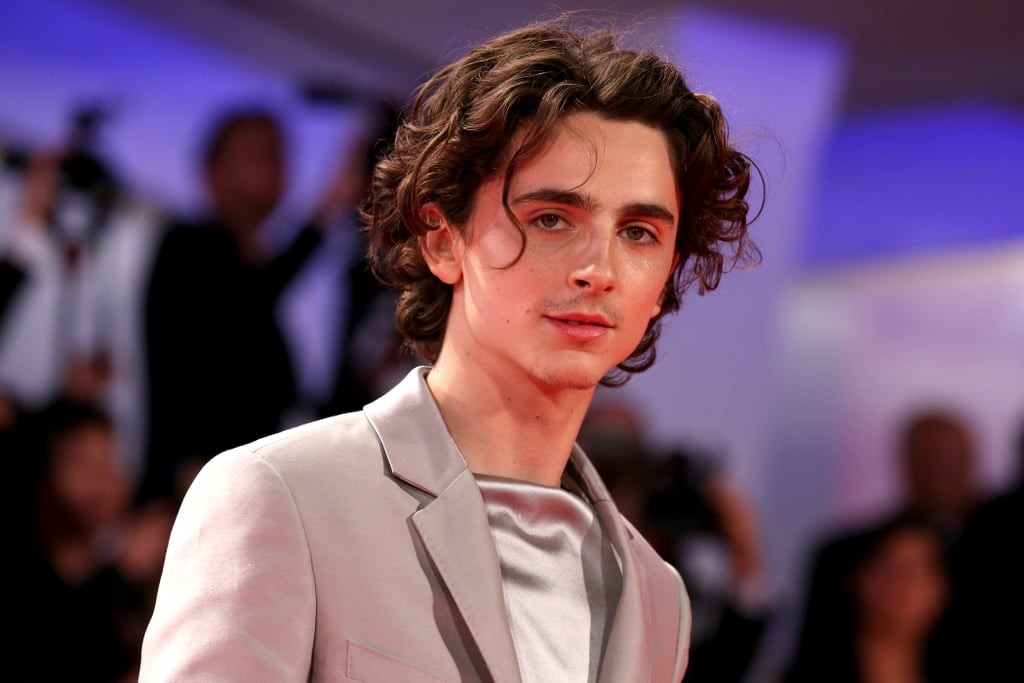 #12 – Lay Zhang
Lay Zhang is a Chinese singer-songwriter, dancer, and producer. He rose to popularity as a member of the band named Exo in South Korea, as well as its sub-group Exo-M.
#11 – Harry Styles
I'd be surprised if Harry Styles wasn't on the list since he has so many followers all around the world. His musical career began after winning the British X Factor along other boys as a part of One Direction band. His solo single Sign of the Times topped UK charts for months and he's also successfully tapped into acting with movies like Dunkirk and Fine Line.
#10 – Chris Hemsworth
Well, this handsome face certainly needs no introduction as there's hardly a person in this world who doesn't know or love him, especially in the role of Thor. Of course, his acting career isn't limited to the Avengers Universe alone, but it's hard to ignore his success there!
#9 – Jason Derulo
This American singer, dancer, and songwriter has not one, not two, but eleven Platinum singles! Now that's some real talent there (and a very handsome face according to thousands of voters).
#8 – Toni Mahfud
This German artist has made it real big on social media, presenting not only his art, but himself as art! He's also a model, a designer, and a photographer.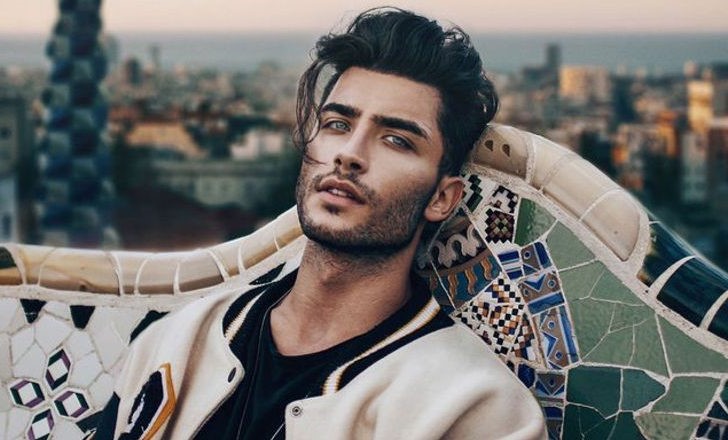 #7 – Jensen Ackles
We've seen Jensen Ackles star in various movies and TV shows, but his lifelong performance in Supernatural is among the most memorable ones, of course. His charisma makes him one of the most handsome men alive!
#6 – Xiao Zhan
Not only is Xiao Zhan a member of a male idol group X Nine, but he's also a popular actor, known mostly for his roles in dramas Oh! My Emperor and The Untamed.
#5 – Jason Momoa
Meet last year's winner of 100 Most Handsome Faces of the Year! Not that it was a competition, but rather a friendly gathering of super beautiful men…Anyway, Jason Momoa, the star of Game of Thrones and more, was the #1 in 2018 and he was still rocking it in 2019!
#4 – V (Kim Taehyung)
Kim Taehyung rose to popularity mostly as a member of the South Korean male idol group BTS, but he's also loved for his acting, which started with a historical drama Hwarang: The Poet Warrior Youth.
#3 – Shawn Mendes
There aren't too many singers on the list, and Shawn Mendes is definitely among the most talented ones! He got popular by simply posting song covers via Vine back in 2013, and hasn't stopped growing ever since. He's already released three albums and has performed in three world tours.
#2 – Felix Kjellberg
He's more familiar to the public under the name PewDiePie – a Swedish YouTuber and a comedian who's grown incredibly big on YT. Apart from his humour and talented videos, he was the first ever YouTuber to surpass 100 million subscribers!
#1 – Jungkook
Meet another member of the South Korean band BTS and the most handsome male face in the world according to TC Candler and billions of Internet voters! Many call him a role model for a whole generation and he's also among the most beloved celebs in China.