Pawel Franik, a photographer and film-maker from Poland, loves to convey human nature via different types of media. Being a minimalist at heart, he fills his works with deep meaning and the very essence of the idea he wants to convey. Pawel Franik's photography follows the rule 'less is more', using the minimalistic approach to create balance between visual art and the emotional side of what it means to be human. 'On His Own' is a series of photos depicting the beauty of loneliness in various landscapes and environments. It is simply breathtaking!
Some of Pawel Franik's shots are dark and moody, but others are filled with light and beautiful geometry.
Such is the nature of loneliness – it is different for each and every person. It has its own colour and a very peculiar landscape that corresponds to his or hers personality.
Loneliness can be filled with action, as long as the person is one-on-one with the experience, being completely immersed into what is happening.
Loneliness of the big city, filled with glass and concrete, is a special type of emotion. Not necessarily gloomy, it can be conveyed through pastel colours and spacious constructions.
Being tete-a-tete with nature creates a feeling of intimacy with the world surrounding you. It is a bond each person needs to explore as deeply as possible.
In the end, you get to understand that you are never truly alone in this world as long as you are surrounded by air, trees, water, earth, and all the elements. This world is filled with vibrant life, you just need to open your senses to it.
Running away to the far end of the world, you can actually meet your true self that is not conditioned by the comforts of your usual environment.
Nature reveals the biggest secret of all – you are never alone as you are always a part of the bigger picture, a greater scheme of things that includes all living beings, all creatures, and all the phenomena of this world.
Become a spectator, observe what's around you and compare it to the landscapes of your inner world. You will find eventually that there is not that much difference.
Be it a peculiar location or a simple setting with a field and sky up above, each of them will reveal something new about yourself as long as you open up to the experience in peace and quiet.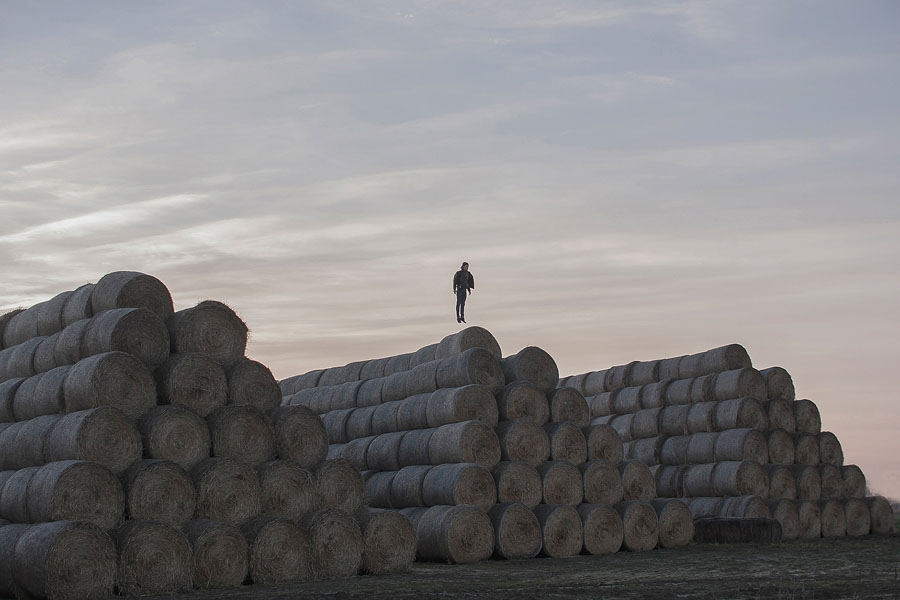 After some time the inner noise will go away and you'll be left with only silence…