Tao Porchon-Lynch was awarded the Guinness Book of Records for being the oldest yoga teacher. Last year, on August, 13, Tao celebrated her centenary. But it didn't stop her. She still gives yoga lessons and flirtatiously admits that she never really grew up.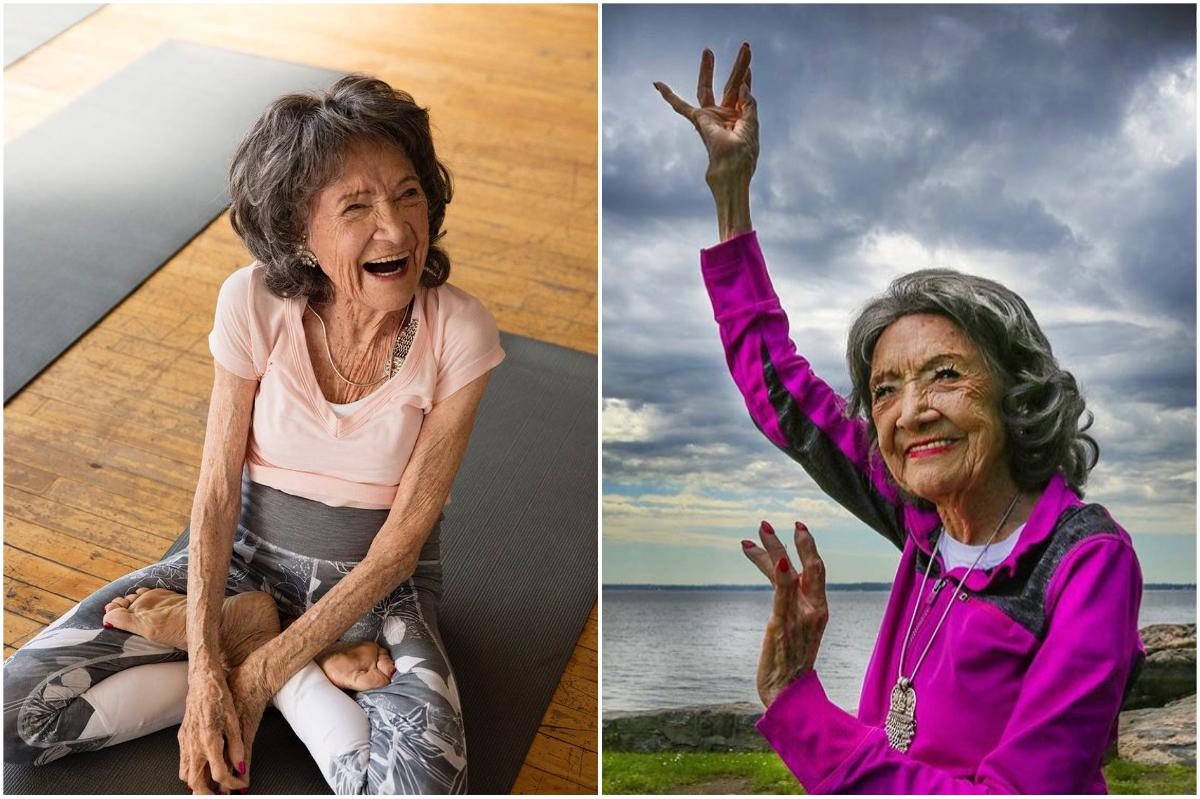 Tao Porchon was born in the Indian city of Pondicherry. During her long life, Tao's been to many places around the world. She became passionate about traveling when she was a little girl. Her uncle was working in the railway construction industry, so he took his niece with him everywhere.



On one of these trips, Tao learned about yoga. The eight-year-old girl saw a couple of young people practicing yoga on the beach and got literally mesmerized by them. This was the moment when Tao realized she wanted to try this unusual spiritual practice, and the love for yoga stayed with her for the rest of her life.



Tao spent her young years in Paris. And what else does a beautiful girl do in the mega fashion capital if not try her luck as a model? Her modeling career was a real success. Unfortunately, she had to quit modeling when the Second World War broke out. From occupied Paris, the girl moved to London to start a new life. Life in England wasn't easy at first as she didn't speak English. But it didn't stop her and she found herself on the stage of a London cabaret.



After the war, Tao moved to the United States and decided to conquer Hollywood. But unfortunately it didn't work out – Porchon appeared in a few episodic roles and that was it. Luckily, neither her modeling career nor acting career could distract Tao from her true love – yoga. Tao began teaching spiritual practices at the age of 23, successfully combining yoga with other professions until meditation and asanas ousted everything else.



Even her prosthetic hip couldn't stop her from practicing yoga. At 83, Tao broke her hip and had to go through the hip replacement surgery (she had 3 of them by the way). After the 3rd surgery, the doctors warned Tao that even though she still could walk, many yoga poses would be a taboo for her. But, it didn't stop her! Tao is sure that you should always focus on what you can do rather than on what you cannot. And she proved it right. Tao learned to sit in the lotus position again, hanging in the balance of Tolasana.



Being passionate about yoga, Tao just loves learning new things and discovering new hobbies. When she was 87 years old, she suddenly became interested in ballroom dancing and now she has 700 contest wins behind her back. Most of her dance partners are 70 years younger, so when asked about her age, Tao's answer will always be like "I'm still 20 at heart, and I'm not going to grow up."