James Trevino, who calls himself a "bookstagrammer" and is also active on Twitter, likes books more than anything else in the world. His – somewhat nerdy, but in a good way – pictures usually depict him surrounded by dozens of books which act as stand-ins for other materials or clothing. It shows that you can do amazing things with just some books, a floor and someone to take a picture from the ceiling. Or a timer and some duct tape, I guess.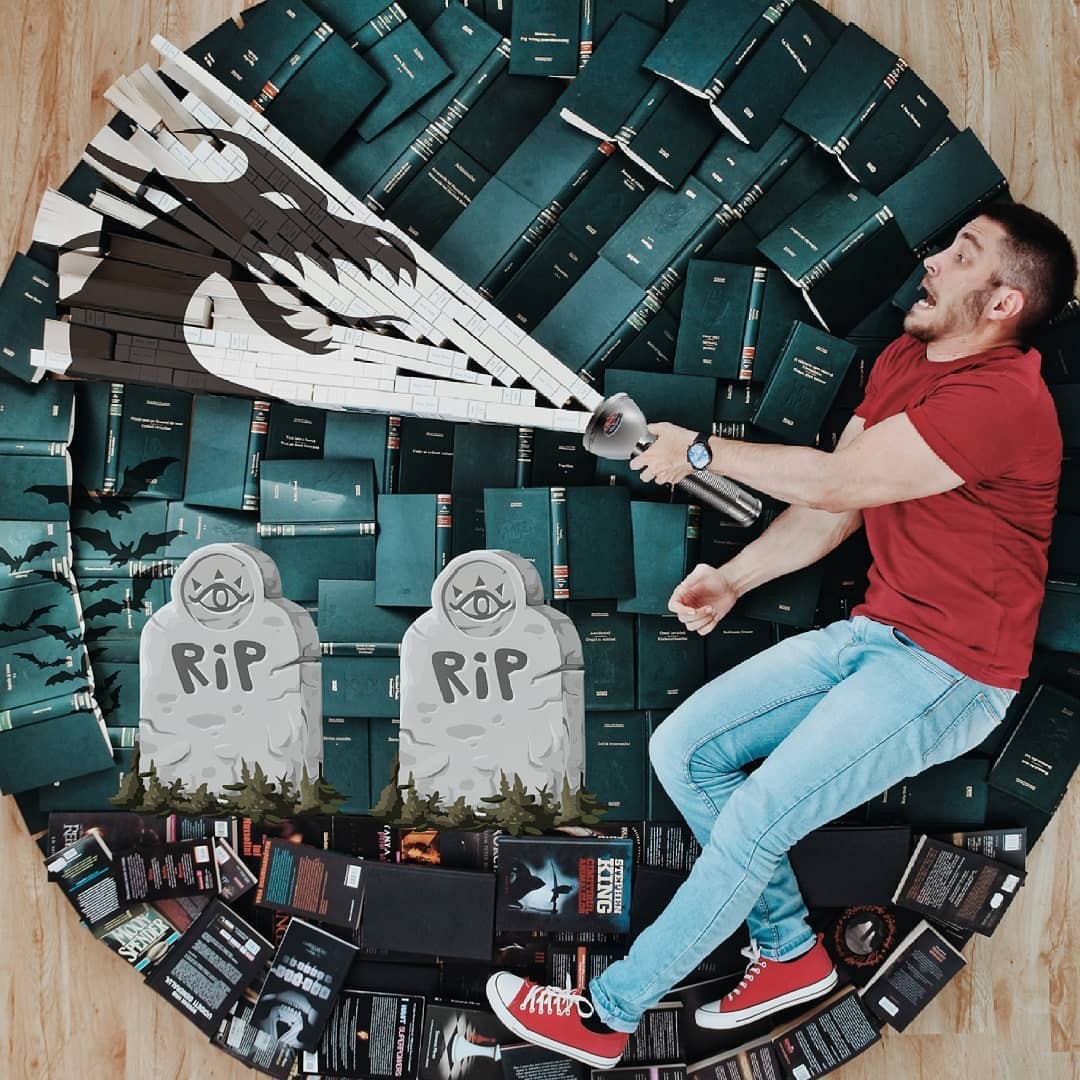 There's very little known about James. Despite being active on pretty much every social media channel you can think of. All I can tell you is that he likes reading books and he looks like the kind of guy that spends more time at the gym than he does reading books. Yes, it makes no sense in my head too. He must read while doing his sets, there's no other reasonable explanation.
James' pictures show us that books aren't just mentally stimulating, they can also be visually appealing. It's about time to get that empty shelf properly filled now, isn't it? And despite having a body most bookworms should be jealous of, the books are always the main focus of attention on his Instagram page. I think we can all learn a great deal from this guy. Good on you, James!