Chocolate is the ultimate treat for many. It's what we crave when we feel sad and it's also what we go for when we're having a good time. And while most of us don't think of chocolate as a health food, it turns out that there are some benefits of eating chocolate every day. The key is to eat specifically chocolate, with a high percentage of cocoa (so preferably dark chocolate), and do it in moderation.
1. Healthy Heart
Eating one square of dark chocolate every day can help keep your heart healthy and make your blood pump through it smoothly. A Swedish study shows that flavonoids and antioxidants that are present in cocoa are good for heart health. But remember, it's one square a day, not a whole chocolate bar.
2. Less Inflammation
Most of our health issues start with inflammation and then they progress to serious problems when inflammation continues to simmer and becomes chronic. Turns out eating a bit of dark chocolate every day can reduce inflammation in your body. It can also just prevent inflammation. But it only works if you eat chocolate that contains cocoa. So you know, white chocolate doesn't count.
3. Stress Reduction
A study from John Hopkins University revealed that chocolate can reduce stress. It's no secret that many people choose to eat the stress away and chocolate is often touted as the perfect snack for it. But turns out there are scientific facts behind it. People who ate a bit of chocolate every day had lower cortisol levels by the end of the study. Cortisol is known as the stress hormone, so the fact that its levels dropped means chocolate worked.
4. Lower Blood Pressure
Sugar is known for spiking blood pressure but turns out dark chocolate in moderation can actually help you lower your blood pressure. It's true, Harvard Medical School says so. It's all about those flavonoids in cocoa beans — they are the magic ingredient that seems to do a lot of good for your body.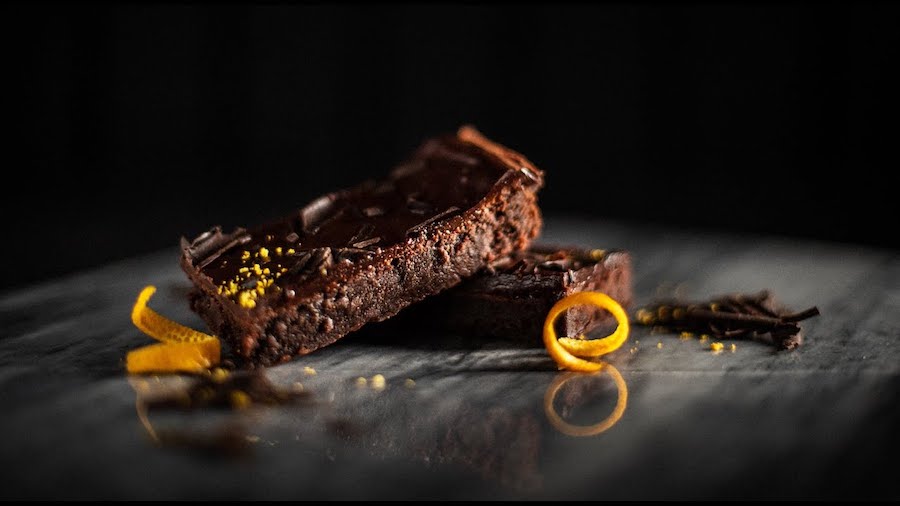 5. Skin Protection
Here's one more unexpected benefit of eating chocolate every day. Turns out it can help to protect your skin from the sun. A study showed that after just three months of eating a bit of chocolate high in flavolin every day the participants could withstand a lot more sun rays than before. Their sun protection has legitimately doubled.
6. Ward Off Depression
Chocolate does make us happier. There was a study done last year that showed that people who ate dark chocolate every day had a lower risk of developing seasonal affective disorder (SAD).
7. Better Memory
Eating chocolate can actually boost your brain power and improve your memory. Studies show that within half an hour after eating chocolate your brain activity increases and you can process more information. The best thing about it is that you only need a bit of dark chocolate, and the effect lasts hours after having the actual treat. Great news for those who have a bad memory, dark chocolate might be the cure for you.
8. Better Workouts
It sounds counterproductive to eat chocolate for a more effective workout, but according to science, it makes sense. Chocolate can make your cells hold on to oxygen better, and therefore get you through the workouts more efficiently. Many athletes know that retaining oxygen is the key to a great workout and stamina, and they drink beet juice for that. Just FYI, beet juice tastes disgusting, while chocolate is delicious and scientists say it has the same effect.