Money Means Nothing, The Only Thing Matters Is Your Super Fly Look, Get Your Swagger Right!
'Clean, dry was my body and hair
I threw on my brand new Gucci underwear
For all the girls I might take home
I got the Johnson's Baby Powder and the Polo cologne
Fresh dressed like a million bucks
Threw on the Bally shoes and the fly green socks
Stepped out my house stopped short, oh no
I went back in, I forgot my Kangol'
Doug E Fresh Ft: Slick Rick – La Di Da Di (c)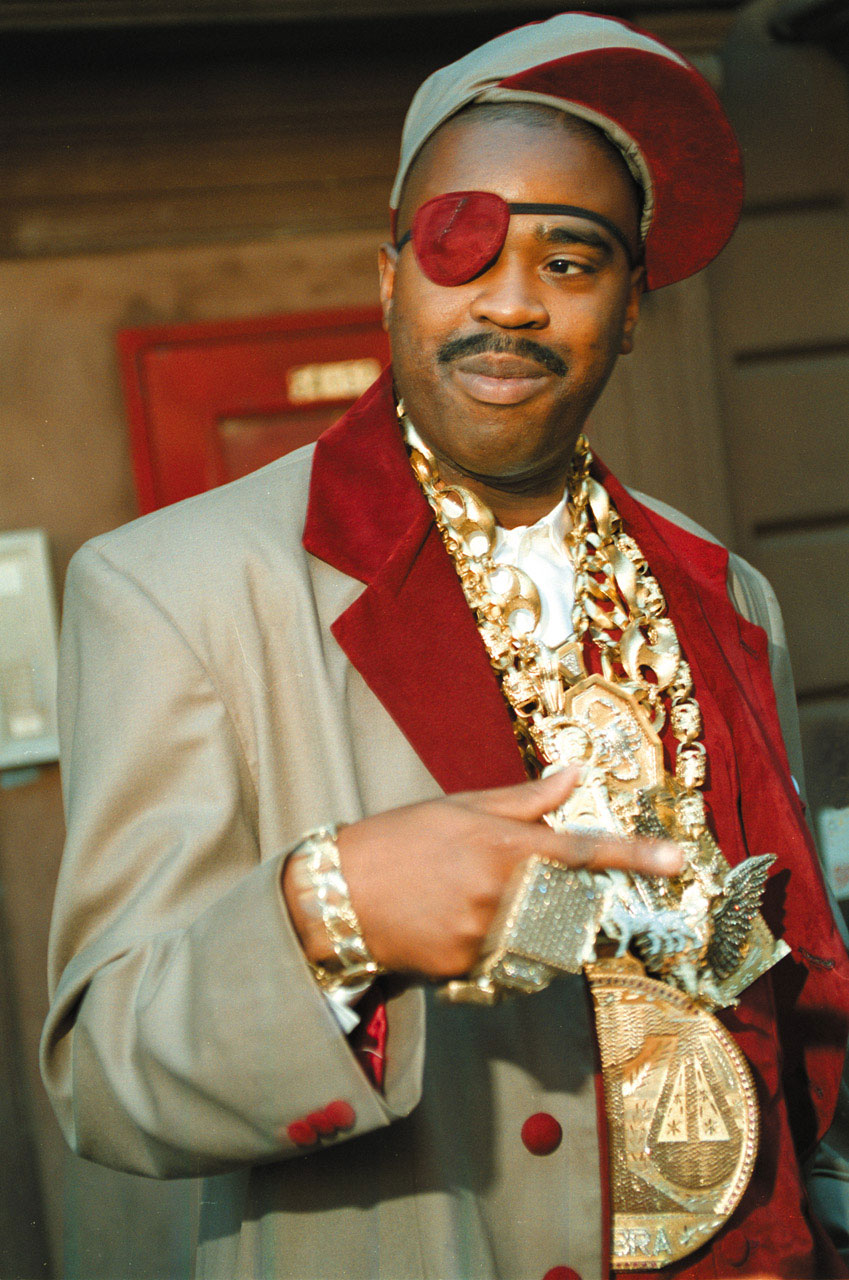 Designer clothes are what rappers like to talk about in their songs. Hip-hop and high-fashion go hand in hand, and rappers mention too many fashion trends and luxury brands in their songs.
Not only new rappers like to flow about their swagger, dope outfits, sophisticated looks. Not everyone knows that hip hop culture was created from nothing to something, that's why hip hop culture didn't invent anything, but reinvented everything. This style is a part of this culture, the way people are self-expressing themselves and impeccably dressed musicians always care about their fly look. At some point street style makes the fashion world go round.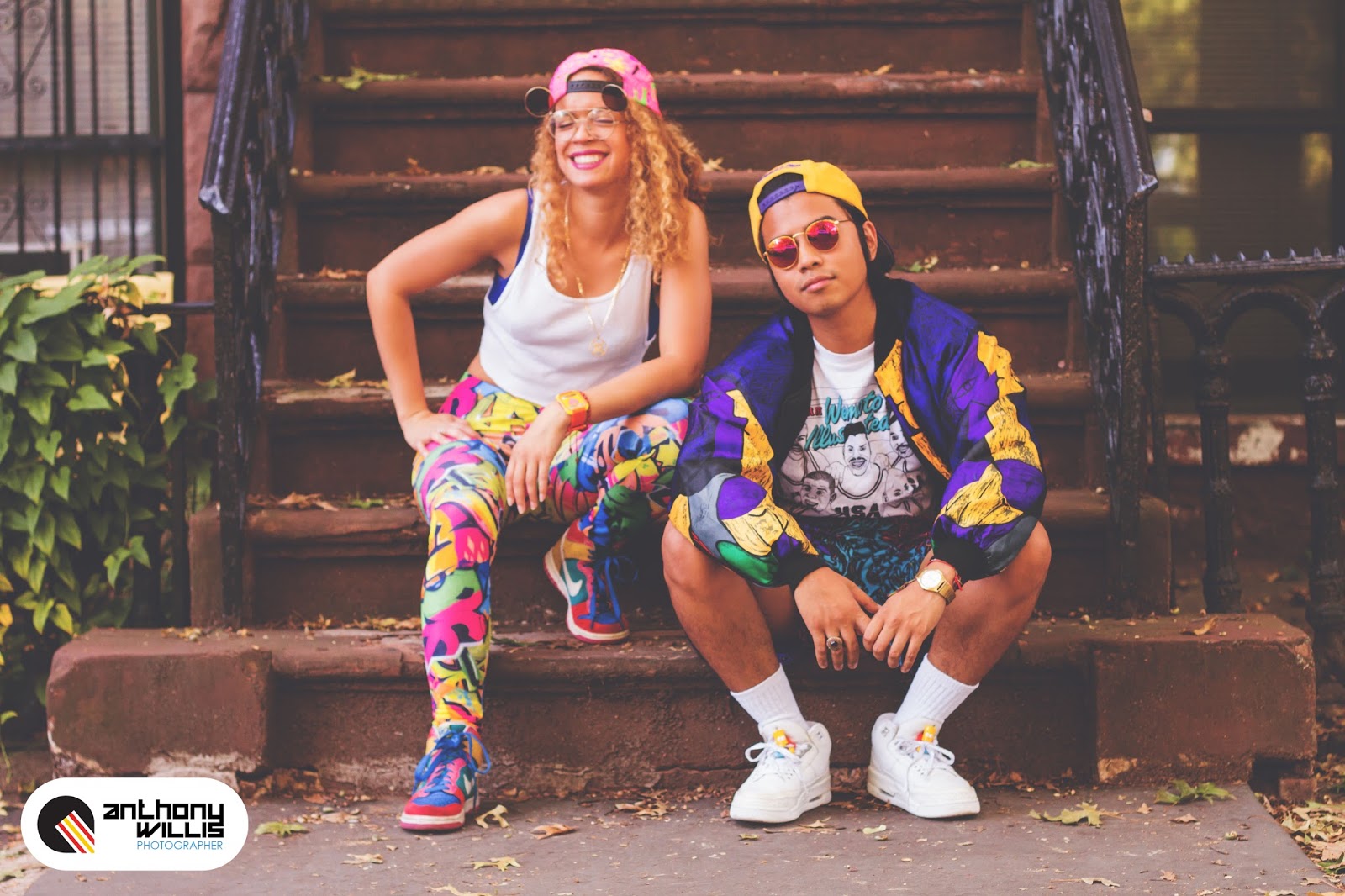 The new school rappers dropping designer names in every second song: Gucci this, Louis that, Fendi this , Prada that, J's on my feet, Kangol on my head, Balenciaga this, Polo that. Can you believe it?
Oh, man, sometimes you can do nothing but pause the track, 'cause you can't take it anymore. But, do you know what? Hol' up, wait a minute….
Even the old school rappers were addicted to fashion trends, because everyone who runs the game wants to be the freshest outchea' , just like in that song: No one on the corner has swagger like us!

Back in 1986 when Run DMC dropped that track:

Run DMC – "My Adidas" from Thibaut de Longeville on Vimeo.
Everyone wanted to get a fresh pair of Adidas, homeboy.
They rapped about everything they would look, eat, thought about, and these sneakers made the connection between hip hop and the fashion world.
LL Cool J and Grandmaster Flash were rocking Kangols that's why every hip hop head wanted to get the same bucket hat.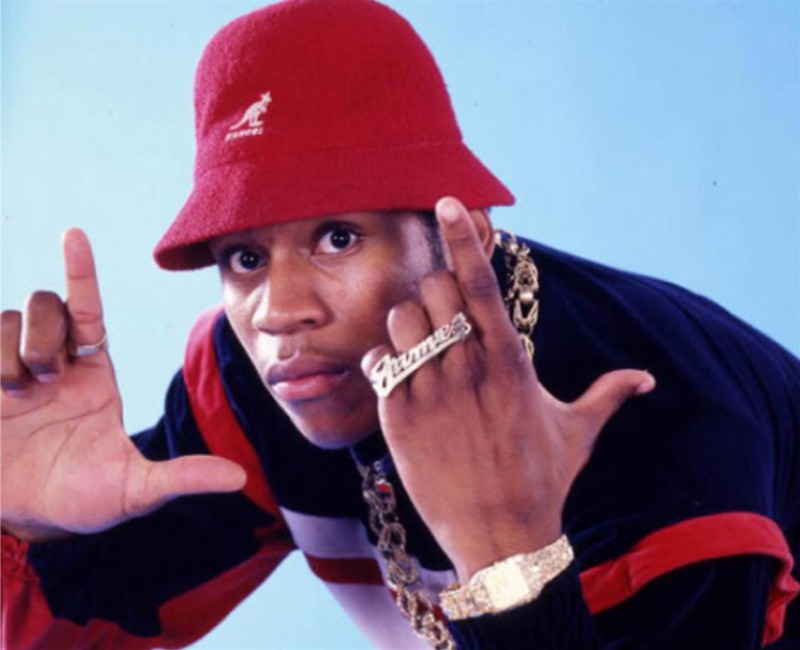 The Notorious B.I.G is still influencing fashion and hip-hop culture even after his tragic death.
( Oh,baby, baby) Big Poppa definitely had a passion for fashion, he rocked colorful Coogi sweaters, Bape Jackets and of course head-to-toe Versace. A new gen of hip hop listeners know about Migos' song 'Versace' , but Biggie Smalls was among the first who made this luxury brand so popular.

I put girls in NY onto DKNY (uh-huh)
Miami, D.C. prefer Versace (that's right)
All Philly girls, dough and Moschino (c'mon)
Every cutie wit a booty bought a Coogi (haaaaah!)
The Notorious BIG – "Hypnotize" (c)

Biggie was in terms of style ahead of his time, he started a movement in the hip-hop fashion scene which still exists today, it's all about Versace silk shirts, Timberland boots, custom made shades. Nah mean?!
Look at the photo below, French Montana rocks Versace the same way as Biggie did it back in a day.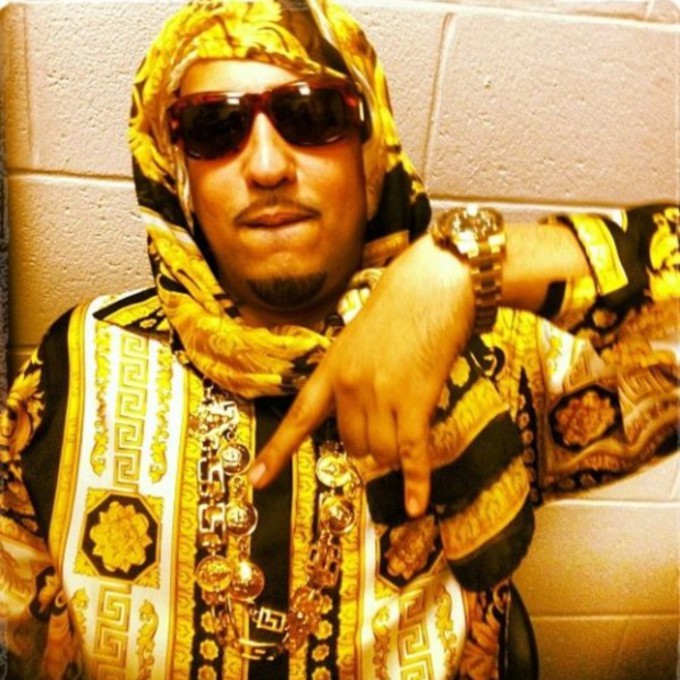 The same thing with Cassie, Tyga , Chris Brown, Rick Ross, Drake, 2Chainz
Here's another fashion addict, Mr. Rozay
'Versace shirt, Jesus laying on the chest
Man I swear Big did it the best, I mean
Nas did it fresh, Jay did it fresh, I mean'
Rick Ross ©

'Two chains on my first chain started cloning
If I die tonight I got a bank roll on me
Versace, cheese on my broccoli
Gold rollie on all you watchin' all my watches'
2Chainz © That's cray, and if we are talking about Versace shirts, check out this insane club banger.
#turnup!
'Louis that's my side girl
'Sace is my main, all day'
Kirko Bangz ©

and here we go again…
'Versace, Versace, Medusa head on me like I'm 'Luminati
I know that you like it, Versace, my neck and my wrist is so sloppy
Versace, Versace, I love it, Versace the top of my Audi
My plug, he John Gotti, he give me the ducks, I know that they're mighty'
Migos ©

Now you know why Versace is the most recognized name in fashion, that's what's up!
'Cause it's Louis Vuitton Don night
So we gon' do everything that Kan like'
Kanye West ©

Kanye West X Louis Vuitton sneaker collection.
Every hypebeast wants to get these god damn shoes, for real. Believe that!
Money means nothing, the only thing matters is your super fly look, get your swagger right!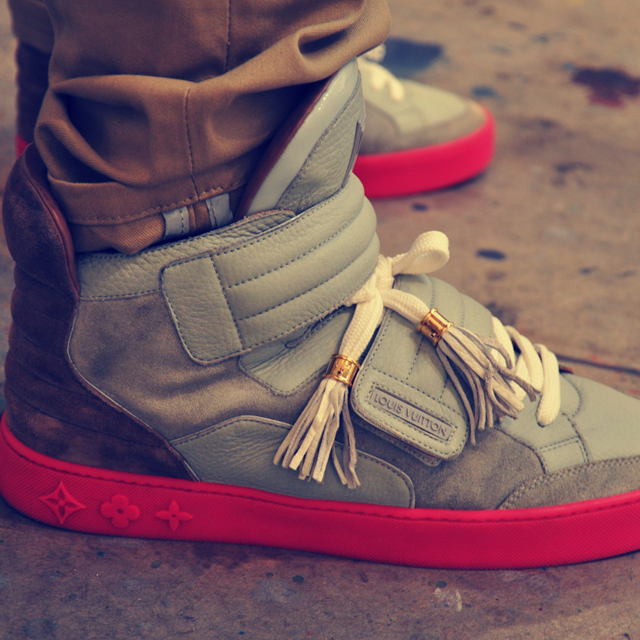 Pharrell Williams is loved by few and hated by many. Wonder why? Conservative hip hop society doesn't share his fashion issues, but let's be honest this guy is genius and he takes da fashion game to a whole another level. Just take a look at his craziest outfits, oh, my, Lawd.
His style is so unique that nobody can replicate it. #trendsetter #swag

Not only Skateboard P is known for his incredible fashion experiments, another 'fashion killa' from Harlem is going to change the fashion game forever.

Gold chains, grillz and expensive brands are what ASAP Rocky only knows. Asap Rocky is not the type of guy who gonna rock baggy jeans and XXL t-shirts, and here's the reason:
'Trap or die, chopping pies, with clichés all in they rhymes
Now it's Gucci, Prada, and anything designer'
We can not fail to mention this crazy name dropping from one of his greatest hits:
'Cause everything designer,
Her jeans is Helmut Lang, shoes is Alexander Wang
And her shirt the newest Donna Karan
Wearin' all the Cartier frames
Jean Paul Gaultiers cause they match with her persona'
Young Rocky has his own vision of da sophisticated look, and definitely his style is always on point.

Paying dues to the classics, his Instagram looks like an art gallery for real, so you need to check it out.
Rocky is cat walking and presenting his own street style

A Gangster And A Gentleman: Asap Rocky X Chanel Iman For Vogue Magazine
Now take a closer look at this photo, see this? The next hip hop icon alive, his style speaks louder than his punchlines, and not everyone likes his swagger, we have to give him a credit for his creative ideas.

Now just relax and bump it loud if you are a true fashion killer, sneakerhead, or just a regular person who wants to know more about da music and da fashion industry.
To be continued….
#swag #fashion #asaprocky #rickross #look #kangol #gucci #versace #dope #style #thenotoriousbig #highfashion #fly #frenchmontana #outfit #freshtodeath #clothes #trendstorock
#lilwayne #kanyewest #hiphop #pharell #migos