Beauty and fashion icons, who are they? These are women who have always been an inspiration for millions of people around the world. These are women who were setting the bar for beauty standards through the decade they were living in. I mean, every decade has its own beauty icon, the 50s had Marilyn Monroe, the 90s had Angelina Jolie. So, how about we get a little bit nostalgic and look back at some of the iconic beauties through decades?
Marlene Dietrich – 1930s – 1940s
A blonde femme fatale in a pantsuit with red lip and a cigarette, this look has long become legendary thanks to stunning Marlene Dietrich. Marlene Dietrich made classic pants an essential part of women's fashion. She loved taking risks and experiment with her looks – a tuxedo, a bow-tie, shorts paired with high boots, she totally revolutionized the whole concept of femininity.
Marilyn Monroe – 1950-1959
The 50s were all about curves, blonde hair, ivory cocktail dresses and red lip. The 50s were all about Marilyn Monroe. She was all over the place. Women hated her, men were throwing themselves to her feet. It's been decades but her platinum blonde locks are still a look to go for. And she made a facial polka dot a true symbol of beauty. Love her or hate her, but there's no denying that Marilyn Monroe left a significant mark on showbiz, politics and more.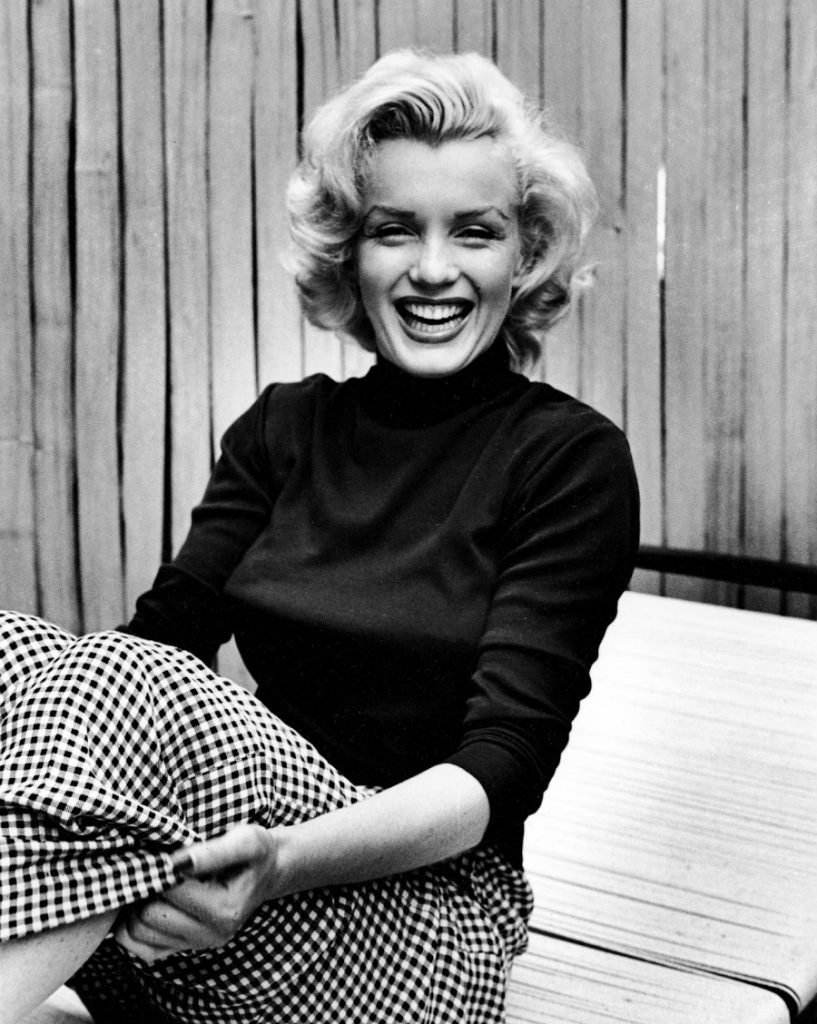 Brigitte Bardot – 1960-1969
Born in France, Brigitte Bardot is an international sex symbol and a beauty icon. Her naturalistic sensuality and unusual facial features made her one of the most desirable women of the 60s. She hated being a celebrity though. The constant pressure to display a certain image was so unbearable that she attempted a suicide in 1960.
Cher – 1970-1979
The Sonny & Cher times did not bring her as much popularity and recognition as when she established herself as a solo singer. After her first solo hit, Tramps and Thieves, was out, Cher has never left the Top 10 hits charts. Also, she made quite a statement with her music video for "If I Could Turn Back Time", where she shows up on a military carrier wearing a very controversial outfit. Even today, after all these years, Cher keeps reaching out to us through her heartbreaking music and mind-blowing live shows.
Cindy Crawford – 1980-1989
Cindy Crawford phenomenon is about her being something more than just a model, a pretty face. In her interviews, Cindy would open up about her family, her parent's divorce, her middle-class background, her brother's death from leukemia and how traumatic it was for her. Yes, she was the most desirable woman, but at the same time, she was so open and kind, and nice to talk to. She really is one of a kind.
Angelina Jolie – 1990-1999
We all remember the times when everybody hated Angelina for stealing Brad Pitt from Jennifer Aniston. Thanks God it's all in the past now. Angelina Jolie is more of an American sweetheart than any other celebrity. This woman has been through so much sh*t in her life, she deserves a huge golden medal. There's so much more to her than just her looks. Yes, she is the sexiest woman on Earth, but she is also the most amazing one. Just don't get me started on her charity work, alright?
Kylie Jenner – 2000-2019
It's hard to explain the Kylie Jenner phenomenon, but this young lady went from being just a reality star to being one of the most influential women in the world with almost 150 million followers on Instagram. All girls want to look like her; they want her body, her nose, her lips. She really is the beauty icon of the 21th century.