If you like rag dolls, you'll definitely have to see the artworks of this amazing Ukranian artist stasi.here. Her creative passion seems to be never ending, and I hope you too will enjoy her incredible work. She is just starting her journey, but it already looks very promising.
She is not your regular rag doll maker, you know? There are no cute bunnies and teddies. Oh, no, her toys are just as cute, it is just she decided to go with something more special and creative. Bunnies and teddies became way too mainstream and cliche these days.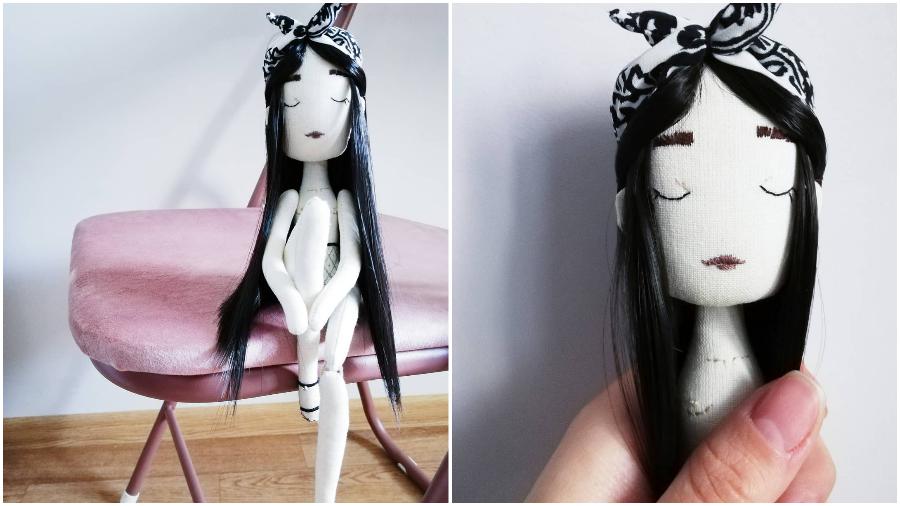 Just like with any other artist, her work starts with a plain canvas. However, her canvas is doll's body parts that she will later stitch together and paint. She also uses different embroidery stitches and techniques to give her dolls eyes, lips and eyebrows.
And since she grew up in a port city, her work is mainly sea-themed oriented. Her miniature mermaids and stingrays look so starry and cute.
But I have to say that sea dwellers is not the only thing she gets her inspiration from. She recently started making rag dolls of her bullterrier and the result is absolutely adorable.
And it is not your regular dog doll. She would give it a porcelain head, and would dress it into different clothes giving it a really stylish and chic look.
Right now, there are two sets of clothes. A set of hoodie and blue jeans for, you know, casual everyday activities. And there is a nightwear set that goes with sleep mask and a tiny cup. Adorable!
If you are interested, Stasi takes orders, she can make a doll of your pup too. Just imagine having a mini version of your little buddy.
And not just pups, I'm sure she can do a mini version of any pet out there. Anyways, there will be more dolls soon, hope you'll like them just as much as I do!