We all realize the world is filled both with happiness and misery, but at the end of the day what truly matters is your own attitude and perspective. Positive thinking can get you far and, who knows, it may even change the reality around you! Pharmacist and artist Mokhallad Habib from Iraq decided not to wait till his positive attitude will change the world and started making minor changes himself by taking actual episodes of his country's life and transforming them into cute works of art. He takes famous cartoon characters and puts them into various surroundings, creating happiness out of misery. These art works will definitely make you smile, and then break your heart.
Mixing cute with dreadful is what Mokhallad Habib does best.
Due to lack of care lots of palm trees in Iraq get sick. Mokhallad is bringing the public's attention to this problem by editing Merida into the photo.
We're not sure whether this art work is making the whole situation seem any happier, but it is the reality people need to be aware of!
The view of the city is ruined by huge concrete blocks built by the military for safety purposes.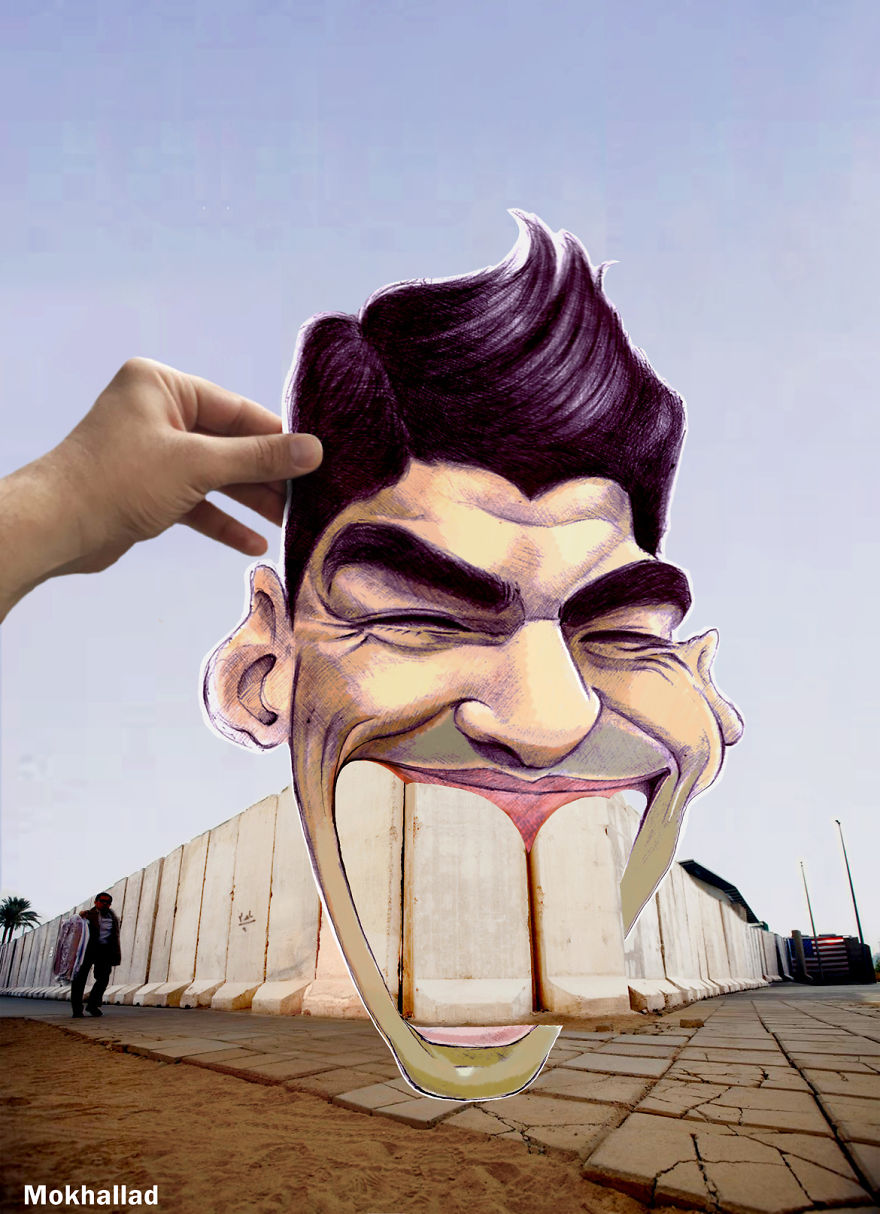 While this water tower looks exactly like Squidward, there's no denying the fact that there are huge problems with water recycling and fresh water in Iraq.
The hardships kids need to go through just to get to school! The artist makes them look light and funny with a cute cartoon shark.
This is what happens when Internet and phone lines are put layer upon layer for decades. This photo is both shocking and amusing because of the Disney's Rapunzel character from Tangled.
Factories are polluting the air in ways we can't even begin to fathom. Yet it all doesn't look as gloomy when there's a cute dinosaur in the picture!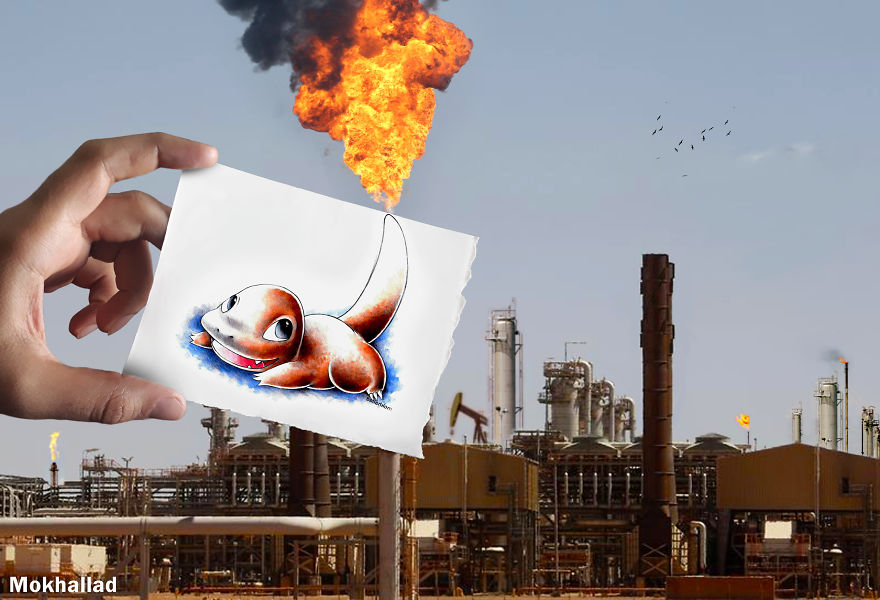 A devastating bomb blast has created plumes of dark smoke that is rising dreadfully into the sky…Artist added a cheerful Smurf to make this sad picture look at least a little bit more happy.
This woman is a survivor and a real Queen! It doesn't matter where you live and what you wear while your spirit is strong and your heart is kind.
A cute character from the 'Secret Book of Gnomes' brightens up the photo of the dry, sunburnt city.