We all know that things like smoking, drinking alcohol, and not getting enough sleep is bad for your health, but did you know that there are seemingly innocent habits that also impact your well-being? A pleasant bath with bubbles, wearing tights, and wiping your hair with a towel are among the many things that will both make you look older and get you sick in no time. Here's a list of 9 habits you should ditch immediately if you want to look and stay healthy as long as possible.
Drying hair with a towel
While this life-long habit seems absolutely normal, it turns out drying your hair with a towel actually damages it, creating split ends. If the towel stays on your head a bit longer, it creates a sauna effect, which makes your scalp get oily and dirty faster. Towel also absorbs the moisture your hair needs to stay healthy and can easily overdry it. Use a cotton cloth instead.
Using a sponge for dishes
Even the relatively clean-looking sponges contain thousands of microorganisms, but what if we take a dirty one? Scientists researched that 1 cubic cm of a dirty sponge contains around 50 billion microorganisms of all kinds. You touch it with your hands and that whole army gets onto your skin, and then you touch your face and body, and the result comes fast – pimples, rashes, and various skin diseases. Try using cheap natural sponges (like those made of jute), and change them as often as possible.
Taking a bubbly bath
Foam and bath bombs, however pleasant they may seem during our bath time, are actually very dangerous for the health of your intimate parts. The acid-base balance of the microflora in your intimate zone is very gentle and can be easily disrupted by chemicals, fragrances, and unnatural dyes used in bath products. Avoid taking these baths too often, and if you can't leave without them, then opt for products with natural ingredients.
Keeping your cosmetics in the bathroom
We often forget that bathroom is a pretty humid place that also gets hot from time to time. All these fluctuations, as well as electric lighting that can heat up cosmetic bottles, can easily decrease their expiration time and sometimes even spoil the products. It's best to keep your cosmetics in a dark, dry place like a cupboard or a drawer.
Using dark hair dye
Once you start dyeing your hair and find a colour you like – it's hard to stop, making it a once-in-a-month treatment that, in the long run, can greatly damage your health. Paraphenylenediamine, the compound responsible for dark brown and black hues in the dye, can cause allergies and, in some cases, even coma. You should also look for coal tar and lead in your dye's composition – the latter even gets stored in bones! Choose your dyes carefully and always go for a more organic variant.
Drinking from a straw
This simple habit of pursing lips every time you drink from a straw creates a bunch of small wrinkles around your mouth – and you end up looking older than you actually are. Ditch the straw and both the environment and your face will thank you!
Wearing nylon tights
Your skin likes to breathe and doesn't like to be pressed all the time – but that is exactly what happens when you wear tights. Not only nylon tights, but tight jeans as well can cause ingrown hairs by not letting the hairs grow freely as they should. Wear tights made of cotton and some organic materials and think about wearing jeans less in general. Also, don't forget to scrub, exfoliate, and moisturize your skin regularly.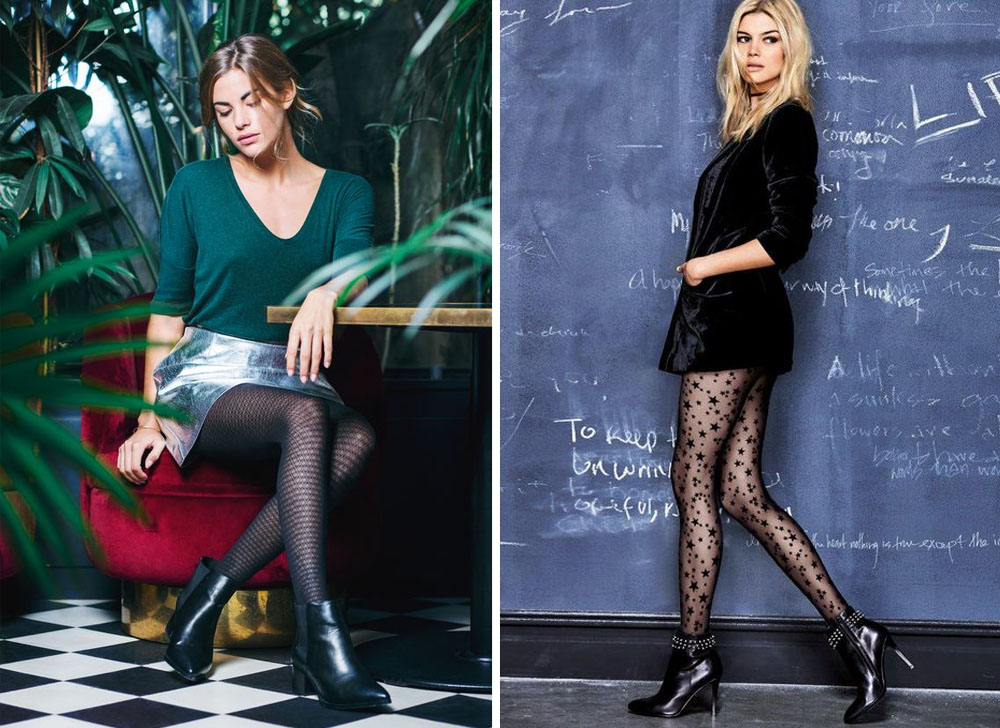 Drinking bottled water
This may not be true for all countries, but in general tap water is not 'dirtier' than bottle water in any way. In fact, research shows that tap water is much cleaner as there are high standards applied to the cleanliness of tap water. Bottled water, on the other hand, doesn't get checked half as diligently as tap water. In most cases you still end up drinking tap water – just packed in plastic bottles! It's bad for environment and your budget. Instead, install a water filter that will make your tap water more pleasant, some can even enrich it with minerals!
Wearing long nails
It's very simple – long nails covered with polish are harbouring much more bacteria than short ones. This is the reason why nurses and waitresses aren't allowed to have them! There are more pathogens hiding under extended nails and it's harder to clean them as we often miss the area under them. If you still choose to wear long nails, don't forget to clean them properly during hand wash!