Most of the time when we go outside, we find ourselves surrounded by boring, nigh-identical concrete boxes, and monotonous office buildings, but, occasionally, some genius designer-slash-architect will erect an unthinkable landmark for everyone to marvel at. Old or new, simplistic or insanely complex, these 7 buildings are undoubtedly the best-looking architectural masterpieces in the world.
1. HARPA Concert Hall and Conference Center. ReykjavÍk, Iceland
This 28,000 sq.m. gem-like concert hall is the biggest venue in Iceland. The colorful glass and unusual design are its most outstanding features, although, if you ask any Icelander, they'd tell you that this is the most expensive investment in the history of Iceland.
2. Burj Khalifa, Dubai, United Arab Emirates
828 m (or 2,717 feet) high, this sky-scraper towers above the desert, and is still holding the label of the tallest building in the world. Among its 160+ floors you'll find restaurants, hotels, an observation deck, offices, and other businesses. Aside from its curious shape, there's one thing that can be seen as a special feature – a 700-foot spire. You can pierce King Kong with that thing!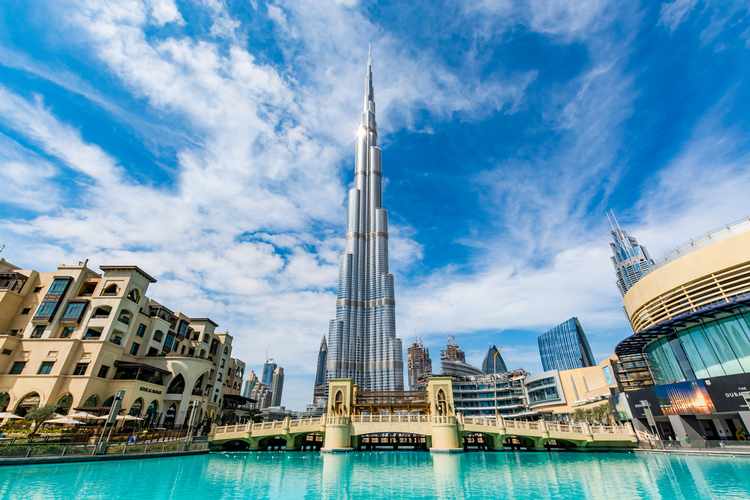 3. Gardens by the Bay, Singapore
What are those flower-like towers? You're not going to believe it, but these things, aside from being literal gardens, are also solar power plants, and were even named the "building of the year" by the World Architecture Festival in 2012.
4. The Shard, London
This tiny skyscraper is only 72 story high, but even at that it's the tallest one in Western Europe. You can tell it kinda looks like a sci-fi church, and that's because its design was inspired by church steeples. Just like in any other skyscraper you'll find everything from shops to offices here, but the main attraction is the observation platform, which will let you see everything around the Shard for up to 40 miles.
5. Perot Museum of Nature and Science, Dallas
What's the deal with this concrete cube? I don't know why, but that fracture at the top and the glass corridor-slash-elevator across the whole thing makes this building a real eye-candy for me. Sign me up for a tour!
6. Guangzhou Opera House, Guangzhou, China
There are many incredible modern buildings in China, but probably the most marvelous of them all is the Guangzhou Opera House. It's actually two buildings blended together, where the bigger venue can fit 1,800 guests, and the smaller – a "measly" 400 visitors.
7. Metropol Parasol, Seville, Spain
The Metropol Parasol building is one of the largest wooden buildings in the world, as well as an iconic place in Seville. Under this unique futuristic structure you'll find restaurants, cafes, shops, an archaeological museum, a small farmer's market and a huge panoramic terrace. The structure is 26 m high and nearly 150 m long, and is called by the Spaniards the "Mushrooms of Incarnation" (Las Setas de la Encarnacion). This thing really does look like a mushroom, huh…