Over here at BrainBerries we aren't afraid to generate controversy. Whether it's topics like "10 Reasons to Date an Ex-Con" or "8 Types of Poison That You Totally Need To Drink Today," we pride ourselves on taking risks. In this article we're going to start by discussing 5 European cities that are beloved by many, but are in reality not as amazing as you'd think. This is not to suggest that these cities are not worth visiting at all, it is simply to say that you shouldn't necessarily get your hopes up. But, because we care about your travel plans, we'll also list 5 lovely cities in those respective countries to visit instead, okay? Enjoy!
Overrated: Geneva
Geneva, of course, is home to the headquarters of 23 international organizations, including the United Nations Office of Geneva, the World Trade Organization and the International Red Cross. The result? It's a surprisingly sterile place with not a whole lot of culture or architectural beauty. Case in point: I bought a postcard featuring 4 scenes of the city, and three of them contained et d'Eau (a large fountain regarded as the city's most notable landmark) in the background. On weekends the city is completely dead, with almost all of the cafes and shops closed.
Where to visit instead: Lucerne
This is arguably the most stunning city in Switzerland. It has everything: the oldest covered bridge in Europe (built in 1333, though largely rebuilt after a fire in 1993), a view of the Swiss Alps, buildings that date back several centuries, and plenty of events throughout the year, including Swiss wrestling.
Overrated: Venice
Everybody envisions Venice as some kind of romantic destination because it is full of canals and gondolas. (Bad news, ladies, the guys who rows the gondola don't serenade you). Being a collection of islands and all, Venice is connected by 400 bridges… and at some point it all just starts looking the same. Because of fire code regulations, proper pizza ovens are banned there, which means you can't even enjoy the iconic dish that Italy is known for!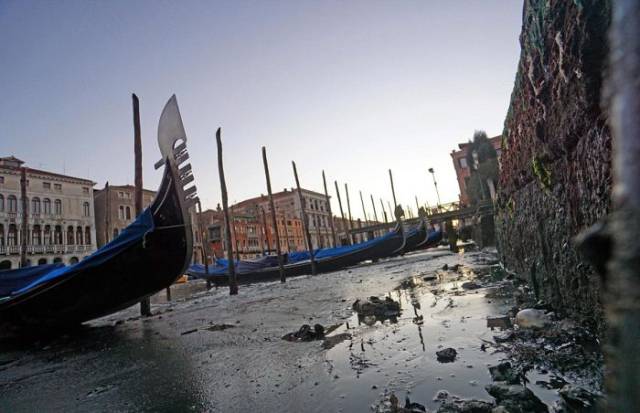 Where to visit instead: Florence
Florence is home to Michelangelo's David and the Birth of Venus. But aside from the museums full of famous art, the whole city itself is essentially a museum. You can walk around for hours and soak in the atmosphere. While there, I did a large lap around the outskirts of the city, looking at old, quaint houses and olive trees. The food there is great as well!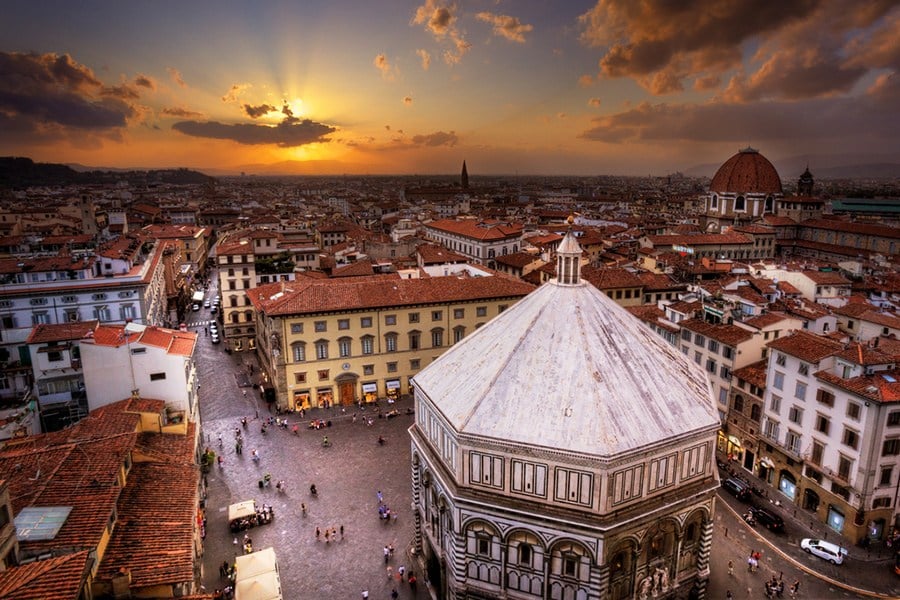 Overrated: Antwerp
Full confession: the main reason I visited Antwerp was because I'm a WWII buff and I have read a lot about the Battle of Antwerp. Turns out, it is a pretty bland port city. Yes, there is a little city center that looks okay, but nothing mind-blowing. I was only there for one day, but it was still one day too much when I could have chosen a better city like Ghent instead. Oh, and Antwerp is also known as the cocaine capital of Europe if you care to know.
Where to visit instead: Bruges
Bruges is simply difficult to beat when it comes to beautiful, cozy medieval cities. You can spend hours walking around the old city. One of the things that stuck out is the fact that few of the buildings are more than a couple of stories high, making it a great place to escape if you're tired of skyscrapers. Some folks have argued that Bruges is basically Disneyland. But if being compared to the Magic Kingdom is the worst they can say about Bruges, I'd say the city is doing pretty well.
Overrated: Paris
Sorry, guys. If I could have put Paris twice on this list, I would have. The stereotypes about the locals being rude is totally true. The tourists are just as rude, so there's that too. The food is overpriced and served in small portions and the gypsies there are eager to pick your pockets. Going there just to say you've been to the Eiffel Tower in person? Bleh. You can do better.
Where to visit instead: Lyon
Now THIS is what a French city ought to be. The old city is full of windy, cobblestone streets and glowing lanterns, the regional food is beyond amazing, and there is not one but two major rivers that run on either side of the downtown area. The locals in Lyon are super nice and they never took offense when I spoke to them in English.
Overrated: Dublin
It's never a good sign when you're told to avoid the south side of the river divide. That's half of the city right there. I had no choice since my hostel was located there, but I definitely agreed that if there was anything worth visiting, it was on the other side. Aside from a visit to the Guinness factory, there just isn't much to Dublin. Let me say that again. The most worthwhile place to visit in Dublin wasn't Dublin itself, but a brewery.
Where to visit instead: Cork
The second biggest city in Ireland was absolutely charming! Unlike Dublin, it is a colorful and cheerful place. The English Market, where traders sell organic and locally produced food, has existed since the 18th century. I sampled some really good cheese. One of the meat markets even sold kangaroo steaks. Kind of random, yeah? Cork is also home to one of the largest natural harbors in the world, at the mouth of the River Lee, which flows eastward through the city and serves a perfect setting for a nice evening walk.