If you're old enough to have a beer, you've definitely tried to figure out a cool way to sign stuff like pictures or official documents. You can't just put an X on it, that would be just horrible! Take John Hancock for example. His signature on the Declaration of Independence is one of the most iconic things ever. And it looks awesome! Moreover, because of that document and the way he signed it, an autograph is often referred to as a 'John Hancock'. The more you know!
Since then many people have tried to come up with a creative signature, and some of them actually succeeded. Well, maybe except for Angelina Jolie's "John Hancock". What even is that?
Either way, here are 41 signatures of famous people, that look really cool!
1. Vincent Price, an American horror movie actor.
2. John Hancock. Yes, THE John Hancock.
3. Walt Disney, a pioneer of the American animation industry, creator of Mickey Mouse.
4. Mark Zuckerberg, a co-founder and CEO of Facebook.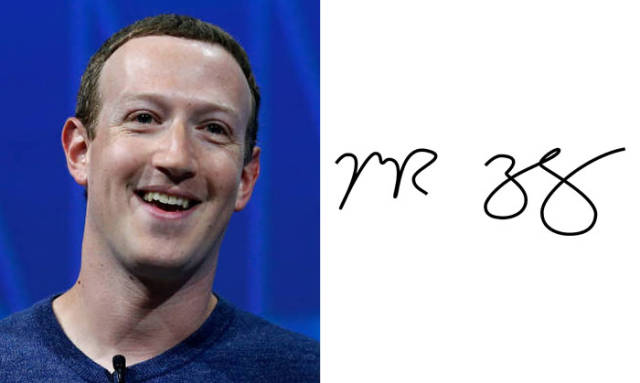 5. Keiji Inafune, a legendary Japanese video game producer, creator of Megaman.
6. Angelina Jolie, the one and only Lara Croft.
7. Pablo Picasso, a legendary Spanish painter and sculptor.
8. Kurt Vonnegut, an American writer.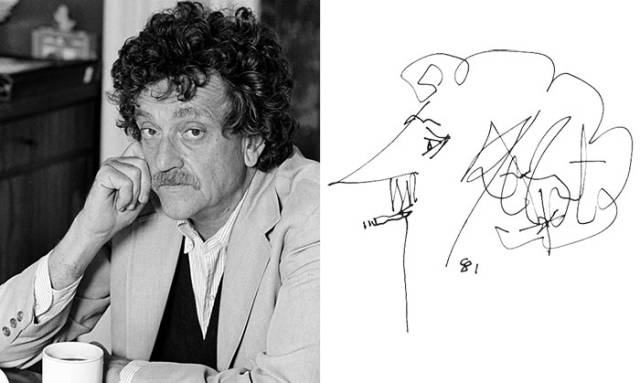 9. Elizabeth I – Queen Of England and Ireland from 1558 to 1603.
10. Mahatma Gandhi, an Indian activist most famous for leading the Indian independence movement against British rule.
11. John Lennon, a member of The Beatles.
12. Marilyn Monroe, an American actress, singer, model, and the most famous blonde of all time.
13. Michael Jackson, the "King of Pop".
14. Albrecht Dürer, a famous German painter.
15. Thom Yorke, a member of Radiohead.
16. Donald Trump, the 45th and current President of the United States.
17. Victoria Beckham, a former Spice Girls member.
18. Jay Leno, a famous American comedian and television host.
19. Martin Luther King, an American activist and leader in the civil rights movement from 1954 to1968.
20. Kanye West, an American rapper and fashion designer.
21. Leonardo Da Vinci, an Italian polymath of the Renaissance.
22. Keanu Reeves, an American actor.
23. Whitney Houston, an American singer and actress.
24. Hugh Jackman – the Wolverine.
25. Barack Obama, the 44th President of the United States.
26. David Bowie, a legendary British musician and actor.
27. Bruce Lee
28. Amy Winehouse, an English singer and songwriter.
29. George Washington, the 1st President of the United States.
30. Oprah Winfrey
31. Diego Maradona, a professional Football player and now a coach.
32. Steven Tyler, the lead singer of Aerosmith.
33. Shia LaBeouf
34. J. K. Rowling, British novelist best known for creating the Harry Potter character.
35. Queen Elizabeth II
36. Steve Jobs, co-founder of Apple Inc.
37. Elvis Presley, the "King of Rock and Roll".
38. Neil Patrick Harris
39. Freddie Mercury, the lead vocalist of Queen.
40. Nicki Minaj
41. Kim Kardashian, an American reality television personality.