When it comes to holidays like Christmas we rarely go out of our comfort zones to experiment with something other than our beloved dishes. And we totally get it! It's hard to top granny's recipes that have been in the family for generations, but there still are some new dishes you could add to your festive menu. Christmas is celebrated all over the world from Mexico and Africa to New Zealand and China. Just imagine how many mouth-watering and utterly other-worldly meals they prepare for Christmas! Here's a collection of yummy Christmas dishes from across the globe. Bon Appétit!
Hallacas from Venezuela
Hallaca is basically packed with goodness, which includes corn dough stuffed with a variety of meats (chicken, pork, beef), olives, capers, and even raisins. The stuffing gets wrapped in plantain or maize leaves and boiled for quite some time. Hallacas are also made with fish and seafood.

Sachertorte from Austria
Austria is home to many great things, including this one! Sachertorte was invented in Vienna by Franz Sacher, a 16-year-old chef apprentice, for Prince Wenzel von Metternich who wanted something peculiar to impress his guests. In Vienna they now have a National Sachertorte Day that is celebrated in December.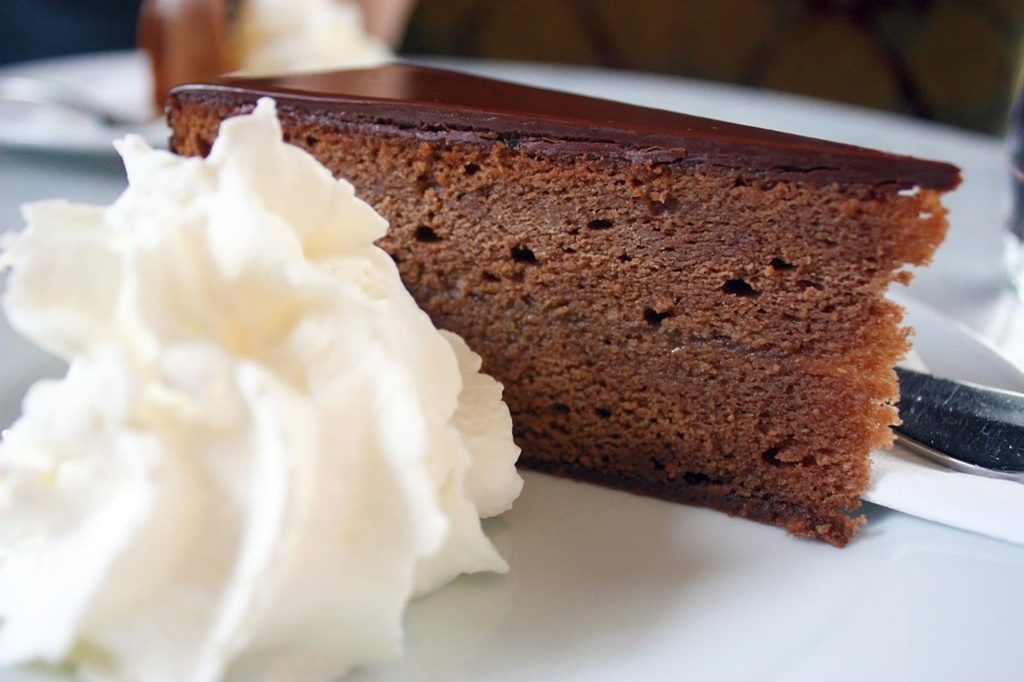 Feast of the Seven Fishes from Italia
If you aren't that into meat, then the Italian Festa dei Sette Pesci is right up your alley. Italians regard this 'feast' as more of a fasting day as they don't eat any meat, focusing on a variety of fish and seafood dishes. It's still unclear where the name came from as this Christmas dinner may include up to thirteen dishes. You'll get to try salted cod fish called baccalà, clams in spaghetti, mussels, shrimp scampi, calamari, and a great variety of other fish yumminess.



Coquilles Saint-Jacques from France
French cuisine is famous for being quite exquisite – and for a reason! Scallops simmered with mushrooms, cheese, and herbs, all served on genuine scallop shells for maximum effect… How about adding this tender appetizer to your main course?

Stollen from Germany
Stollen is one of the tastiest Christmas cakes ever invented. It has as many variations as there are people in the world, which makes this treat truly versatile. It's a fruitcake rich with marzipan and rum, traditionally prepared with orange juice, spices, dried fruit and thick sugar icing. Vanilla, cinnamon, cardamom, almonds, raisins, citrus peel – Stollen has it all!



Bibingka from the Philippines
Bibingka is an incredibly moist rice cake brought to us from the Philippines and Indonesia. It's usually baked in clay pots covered with banana leaves. It's made with eggs, coconut milk, and rice flour. Grated coconut, cheese, butter, and sugar are used as toppings.

Kulkuls from India
India has its own special Christmas dishes that are gathered into one big Kuswar plate of yummy goodies that are served to family members on Christmas Eve. Kulkuls are cute coconut cookies curved to look like shells or butter curls. These deep fried crunchy kulkuls are a perfect Christmas treat!

Beigli from Hungary
This Hungarian treat is incredibly popular during Christmas days and is as tasty as it looks! The filling is made with poppy seeds mixed with grated apples (or just soaked in milk) and yeast dough. If you're handy with an oven and know a thing or two about baking, try preparing this sweet goodness at home and you'll be rewarded!



Bigos from Poland
If you ever come to Poland on Christmas – bigos is a dish you shouldn't miss for the world. Also known as the 'hunter's stew', it's made with a variety of meats, shredded cabbage, mushrooms and a bunch of other veggies all stewed together in sauerkraut. It's a warm and hearty meal that will make your Christmas unforgettable.

Risalamande from Denmark
This Danish rice pudding is traditionally prepared with chopped almonds, cherries, vanilla, whipped cream, and a small treat hidden inside one of the cups. Usually it is a small nut or a tiny present like a ring or a coin that is considered to bring luck to whomever finds it.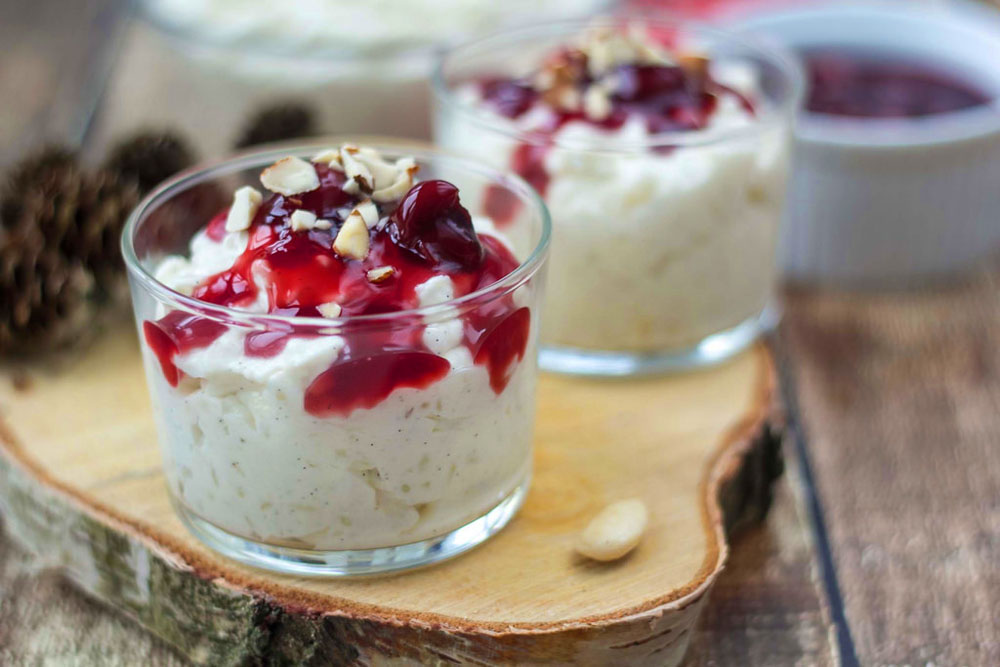 Porkkanalaatikko from Finland
How about making the traditional Finnish carrot casserole for Christmas? Prepared with milk, brown sugar, rice, nutmeg, and cracker crumbs, this dish is a perfect (and quite scrumptious) addition to your table. It also tastes great with a variety of meat dishes.

Kutya from Ukraine
Kutya is one of the 12 dishes traditionally prepared for Christmas in Ukraine. It is the very first dish everyone eats on Christmas Eve – usually from one bowl. Kutya is made with wheat berries, poppy seeds, nuts, and honey. Wheat berries symbolize life, poppy seeds – sleep, death, and the souls of ancestors, and honey is a symbol of joy and celebration of Christ's birth. Kutya goes extremely well with uzvar – a pleasant sweet drink made with dried fruit.

Imbuljuta tal-Qastan from Malta
How about a bowl of warm savory cocoa soup/drink prepared with cloves, chestnut, and citrus zest? It's hot, mildly spicy, and tastes amazing during winter. In fact, you'll probably cook it more than once a year for Christmas – this Maltese treat is incredibly addictive!



Hangikjöt from Iceland
Hangikjöt may be hard to pronounce, but it's definitely easy to eat! Icelanders are known for pickling, smoking, and drying all kinds of foods for preservation, including meat. Here we have one of the most old-school Icelandic dishes – a smoked lamb leg. Hangikjöt is considered one of the yummiest Christmas dishes and is usually served with peas, cooked potatoes, pickled cabbage, and béchamel sauce. What's not to like?

KFC from Japan
Things are a little bit more different in Japan. Back in the 70s KFC had an incredibly successful marketing campaign, winning over the majority of Japanese Christians (which wasn't that hard as they comprise around 1% of the population). Nevertheless, since then it's common for Japanese people to dine with KFC chicken on Christmas Eve with a fluffy Kurisumasu Keiki for dessert.