A picture is worth a thousand words and that's exactly why we're creating these galleries with beautiful places – to inspire you to drop everything and just go out there into the wild following your heart. If you're wondering where to start exploring this big and beautiful world, well, we have a few places that will definitely take your breath away. They are mysterious, enchanting, and unusual in all possible ways. Here are 15 weirdest places around the world you should visit in 2020.
Die Rakotzbrück
Also known as the Devil's Bridge, Die Rakotzbrück is a bridge in Germany famous for its nearly perfect architecture. Together with its reflection it creates a perfect circle that looks simply mesmerizing no matter how you look at it. It's definitely a must-see!
Salar de Uyuni
This large prehistoric Bolivian lake turns into the world's biggest natural mirror when a thin layer of water covers its white rocky bottom. The lake itself is long gone and what you see is the beautiful salt rock formation left from it. Salar de Uyuni is also home to flocks of gorgeous pink flamingos.
Underwater Park
This Underwater Park is not just some gimmick created on the bottom of a lake – it's an actual green park that goes under water from time to time due to seasonal changes! Located on the Green Lake in Tragoess, this natural phenomenon is a must-see for all beauty-lovers out there.
Jellyfish Lake
The Palau region is home to more than 70 lakes, but only one of them is called the Jellyfish Lake. You can easily guess why! Back in 2013 the authorities closed the lake for visitors as the jellyfish were almost gone…and then everything changed! In just a few years the population of jellyfish got back to its 'normal' level.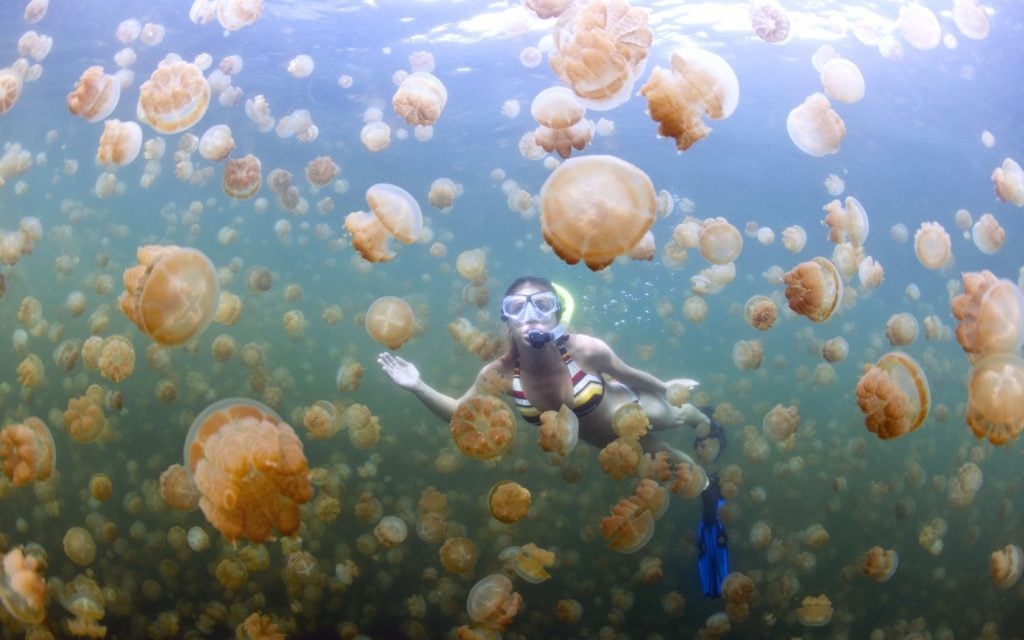 Lake Natron
How about a lake that mummifies its visitors? Birds and animals that happen to visit Lake Natron often turn into creepy-looking mummies through calcification. I don't know if the lake actually plays a part in these animal's deaths or they just happen to meet their end here, but the result is spine-chilling to say the least.