People all over the world are craving more adventure in their lives. This is why thrill-based structures – both natural and handmade – lure more and more tourists. However, if you feel terrified when exposed to heights, a mere picture of a new Chinese engineering marvel will make you queasy! Indeed, the world's longest glass-bottom bridge is utterly traumatizing even to look at. The unique walkway, not without reason called Haohan Qiao or The Brave Men's Bridge, was recently opened in Shiniuzhai Geological Park in China's Hunan Province. A 590-foot-high and 984-foot-long structure is suspended above a gorge between two majestic cliffs giving butterflies to daredevil tourists.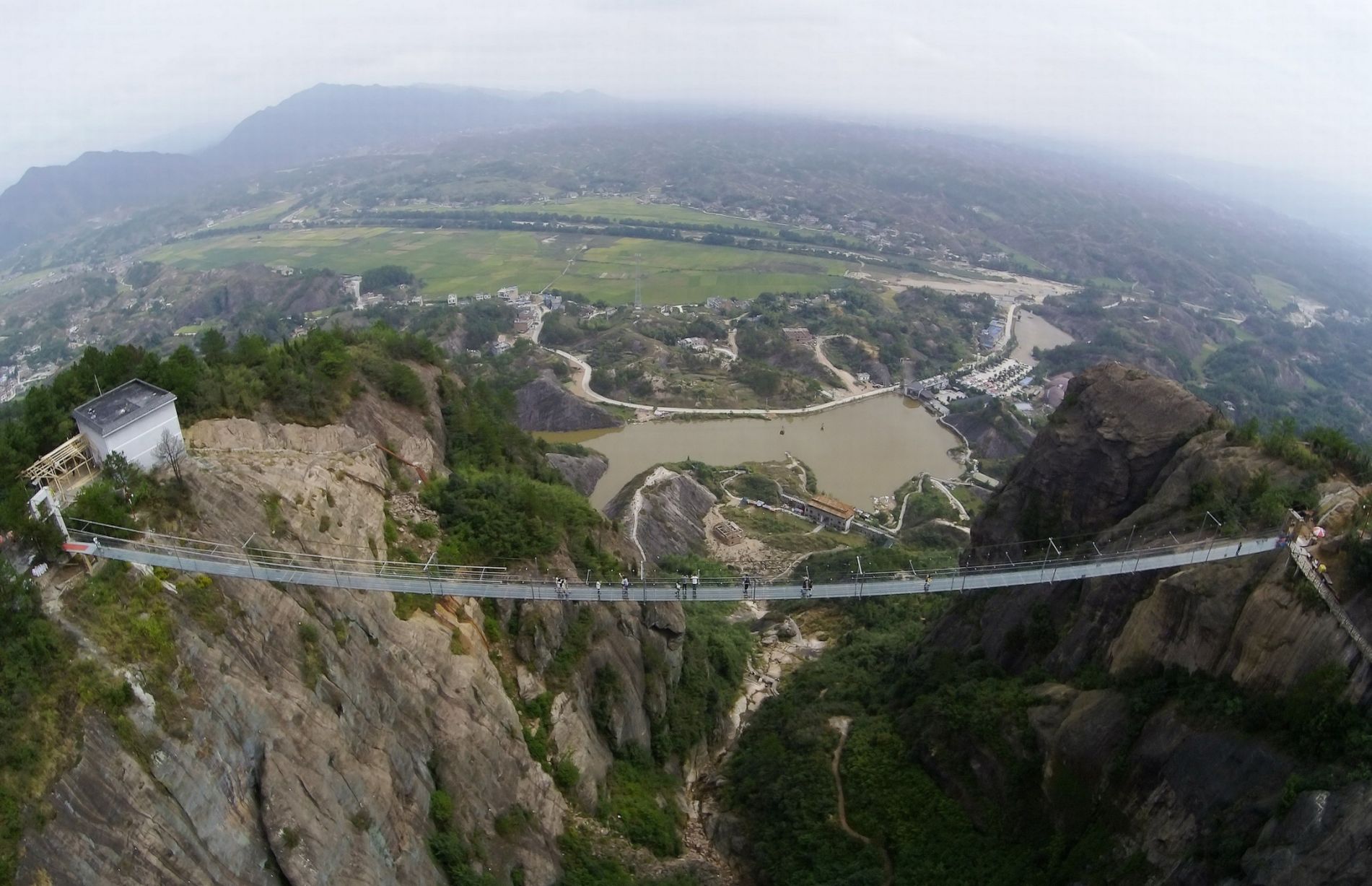 The bridge was originally made of wooden planks that were replaced with glass panels encapsulated into steel frames to add even more thrill to the tourist attraction. Now visitors can observe a frightening, yet incredibly scenic canyon beneath their feet, and feel as if they're walking on air! The construction is obviously swaying in the wind making certain misadventures crawl on all fours, but the bridge designers assure that it will stay firm even when people jump on it as each panel is 25 times stronger than regular glass. It is resistant to bending and breaking as well.
The bewildering transparent walkway offers visitors a terrifyingly memorable experience, and adrenalin-loving tourists don't miss a chance to take a selfie on a definitely mesmerizing background. Nonetheless, China plans to open even more stomach-flipping glass bridge — whopping 430 meters long and 300 meters high – that will dwarf The Brave Men's Bridge in no time. The Celestial Empire is ready to set a new terror-inducing bar for thrill seekers!