The list of Hollywood remakes made in Bollywood is endless. But did you know that there are also some complete doppelgangers of famous Hollywood actors and actresses in Bollywood? In these side-by-side photos, you'll be surprised to see 14 Bollywood celebrities who have a remarkable resemblance with the iconic Hollywood stars.
Jitendra and Charlie Sheen
Okay, now we know how Charlie Sheen is going to look in maybe 10 years.

Hrithik Roshan and Bradley Cooper
It's definitely the eyes!



Katrina Kaif and Cobie Smulders
The smile and coquette eyes say it all!

Parineeti Chopra and Hayden Panettiere
These cute baby-faced celebs have the same shiny smile and the same shaped eyes. The only difference is that Parineeti is a brunette and Hayden is a blonde.



Esha Gupta and Angelina Jolie
There is no doubt that their similarity comes from the sexy plump lips.

Shahid Kapoor and Zach Braff
These two look like such chipper brothers.



Priyanka Chopra and Eve Mendes
They not only have the exact same smile and similar facial features, they both are extremely successful actresses, models and fashionistas!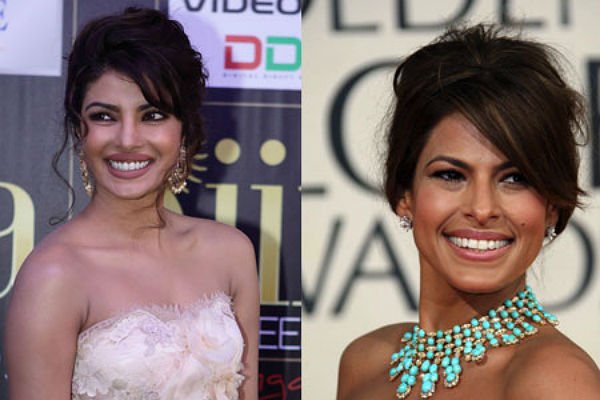 Sonali Kulkarni and Halle Berry
The uncanny likeness of these two gorgeous actresses just can't be denied.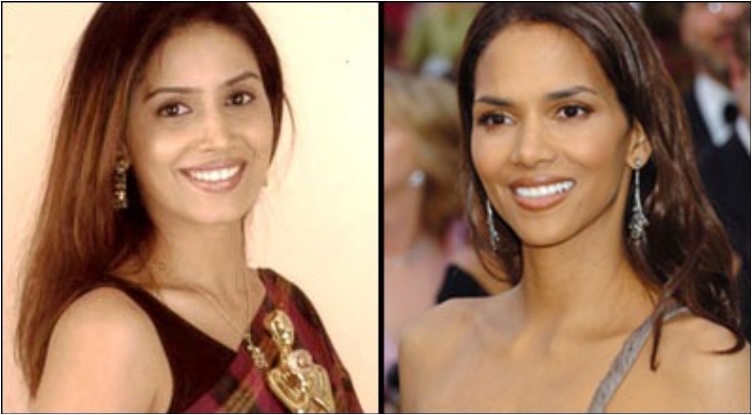 Jon Snow and Shahid Kapoor
The hair is the cherry on the cake.

Aamir Khan and Tom Hanks
These magnificent actors really look like separated brothers. Fun fact: Aamir Khan is actually a huge fan of Tom Hanks.



Virat Kohli and Dominic Cooper
It's all about the mischievous glint in their eyes.



Kareena Kapoor and Paris Hilton
Their noses, lips and cheekbones make them look like sisters.

Kajol and Mila Kunis
If you think that the unique beauty of Mila Kunis cannot be found in Bollywood, you are wrong. Just take a look at this picture…