Say, have you ever gone to a museum featuring art from the 18th and 19th century and thought to yourself, "That aristocrat totally looks like (insert name of celebrity)." Well, Instragram artist failunfailunmefailun , who calls himself a creative director from Earth, does that all the time. In fact, he posts a lot of amazing art that fuses together contemporary actors and musicians together with classical portraits. Here are just a few of our favorites!
Natalie Portman
Here's Padme with "A touch of yellow" Painting by Pino Daeni!
Kivanc Tatlitug
Kivanc Tatlitug with Nicholas II. Painting by Ilya Savich Galkin.
Jake Gyllenhaal
Here's the actor with Edmund Lenthal Swifte by John Opie.
Matthew McConaughey
One of the top actors today with an Anselm Feuerbach Self portrait.
Robert Di Nero
One of the greatest actors of all time is remixed with "Strobel Portrait Painting" by Johann |Vogt.
Keanu Reeves
The star of the Matrix collage with "Paul Mounet" by Louis Maurice Boutet de Monvel.
Chloe Moretz
Lovely Chloe with "The Turban" Painting by William Clarke Wontner.
Didem Soydan
Supermodel Didem Soydan has never looked better. Her collage with "The White Ribbon" painting by Albert Lynch is simply amazing!
Brian Molko
Here's the lead vocalist from the rock group Placebo playing something decidedly less intense. The painting is Lute Player by Frans Hals.
Heath Ledger
Here's Heath Ledger with William Beechey's "Thomas Law Hodges".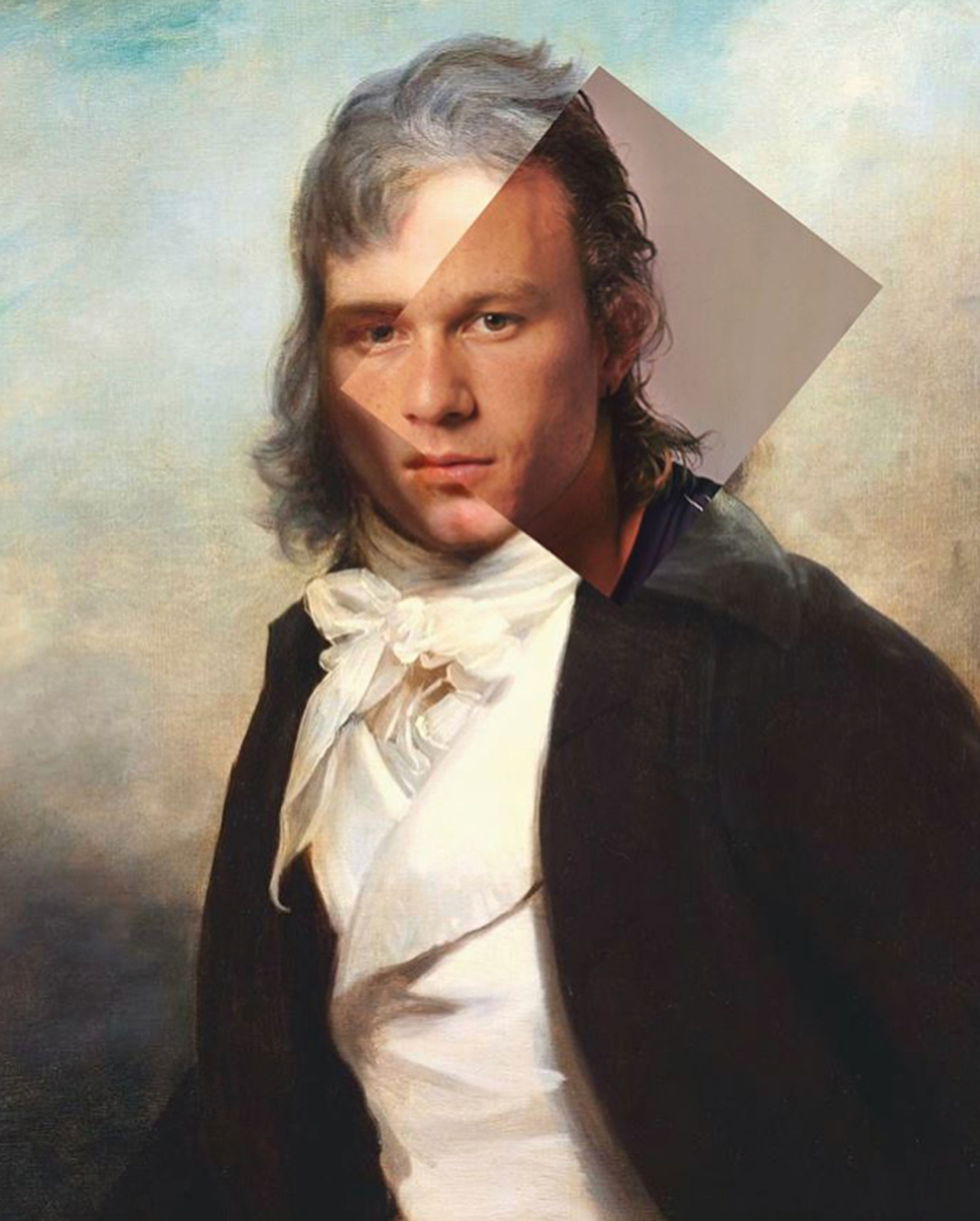 Madonna
The one and only Madonna with Portrait of a Chambermaid painting by Peter Paul Rubens.
Mona Lisa
Okay, so technically Mona Lisa isn't a real celebrity. But if she were created today, she would be perfect for a Vogue photo shoot.