Hollywood may seem like a fun place to be with all the fame and glamour, but only if an actor was lucky enough to land a breakthrough role that shaped his career. Until then it's a path filled with hardships, secondary roles, multiple jobs, and rejections. It turns out many of our favourite celebs were on the verge of giving up acting for good. Luckily for us, they were saved with last-minute casting! Here are 9 famous actors and actresses who almost quit their jobs before becoming famous.
Gal Gadot
This sporty, feisty actress has been through a lot before Hollywood finally noticed her. Looking at Gal Gadot it's hard to believe that someone wouldn't cast this talented beauty. She won the title of Miss Israel once and did her service in the Israeli Defence Force, but Hollywood was the ultimate challenge for her. After countless rejections she decided she's had enough, but then Jack Snyder invited her to a secret audition, and, eventually, Gal Gadot got the role of Wonder Woman!
Henry Cavill
Can you believe that such a handsome and talented actor was on the verge of quitting acting? Yet this is true! Henry Cavill got so many rejections that he decided to join the military instead. Then, luckily, Superman came along and changed his life for good. And now we have the opportunity to enjoy his talent in The Witcher, too.
Kristen Stewart
Things didn't go very smooth for Kristen Stewart in the beginning of her acting career. She was driving around from one audition to another only to hear 'no' for an answer. The audition for Twilight was the last on her list – after that she was ready to give up! She landed a role of Bella in Twilight that soon became one of the most popular movie franchises.
Bradley Cooper
Bradley Cooper seems to be one of the most successful modern actors, but it hasn't always been that way. In the beginning of his career he has been struggling a lot to land a decent role. His first major breakthrough was with the TV show Alias, but his role was cut significantly in the post-production. At that time Bradley Cooper was battling depression and seriously thought to call it quits. He also had to take a year out of acting due to a sports injury, but came back as strong as ever. Soon after he landed a role in He's Just Not That into You and it kept getting better from there on!
Emma Watson
Our beloved star of Harry Potter was ready to call it quits after the end of the movie series. She landed the role of Hermione when she was just 8 years old, spending all her childhood and teen years on and off movie sets. Actress admitted she was tired of that kind of lifestyle and seriously thought about dropping acting. She soon realized that being famous has its perks and it can become a mighty platform of female empowerment, which is something Emma Watson feels very passionate about. She stayed in the industry and went on playing in The Perks of Being a Wallflower after the end of Harry Potter movies.
Robert Pattinson
We've seen Robert Pattinson in quite a few movies before he was cast in Twilight, but things weren't going too well for him. You may be surprised to find out that his audition for Twilight went horribly wrong! The actor admitted that he lost all hope after that, but luckily he was contacted next day – the part was his. Twilight definitely sky-rocketed his career to new heights, creating more opportunities to land less glittery roles in other movies.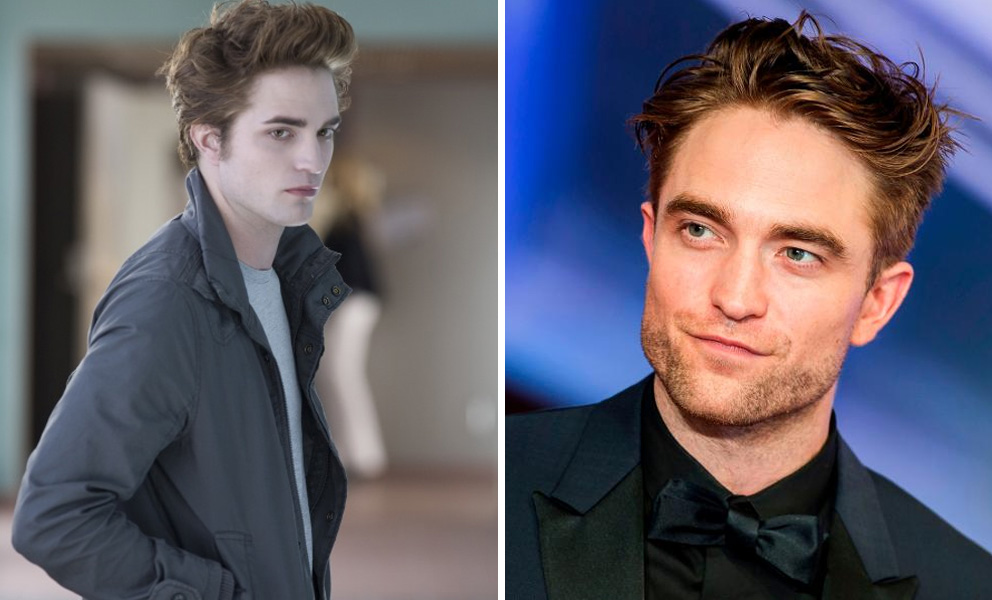 Claire Danes
The star of Homeland spent 2 devastating years trying to land a role. Claire Danes admitted that she was on the verge of saying 'no' to acting altogether as it was too frustrating to continue visiting auditions without any result. After her performance in Homeland, the actress got a Golden Globe Award for the Best Actress. It was a breakthrough role that gave her career a much-needed boost.
Scarlett Johansson
Scarlett Johansson may be one of the most successful actresses in Hollywood, but even she had some hard times as a young woman in the industry. She was thinking about quitting acting in her 20s, although it was her biggest passion. Actress admitted that the image that was created for her had gotten too sensualized, to the extent that she was invited to play roles she wasn't comfortable with. Luckily, things changed for her as the overall climate of perceiving women in Hollywood got slightly better. Now women have more roles to choose from regardless of their looks.
Chris Hemsworth
Nowadays everyone loves Chris Hemsworth and knows he's a talented actor, but back in the day he was struggling through some minor roles not knowing what would happen next. After a small role in 2009's Star Trek Chris Hemsworth had a period of eight months when he couldn't land any significant role. This took a toll on him as he continued to go from one audition to another, but with no result. Finally, he decided it was time to drop everything and go back to Australia, but he went for another audition one last time. It was an audition for The Cabin in the Woods, and he landed the role! After that he got into Red Dawn, and eventually was cast as the leading man for Thor – the movie that shaped his career for years to come.