It's not a secret that kids of famous actors and actresses often look striking. Although it's not a rule and there are exceptions, but more often than not they rock similar features, looking just like their parents. Some of those beautiful children turn out to be the spitting images of their celeb moms and dads. While sons mostly take after their dads, daughters usually grow up resembling their mothers and sometimes even look like their twins. Here are 9 celebrity daughters who look just like their moms.
Reese Witherspoon and Ava Phillippe
From shiny golden locks to that broad smile and sparkly eyes, Reese Witherspoon's daughter looks exactly like her! If they ever make a reboot of Legally Blonde, Ava Phillippe could easily step into her mom's shoes. Both of them look simply beautiful!
Cindy Crawford and Kaia Gerber
Cindy Crawford and her 18-year-old daughter Kaia are two peas in a pod. Their similarity is simply stunning! When Kaia grows up a bit she'll turn into the spitting image of her mother. Naturally, Kaia is also drawn to the fashion industry. She can become as successful as her famous mom!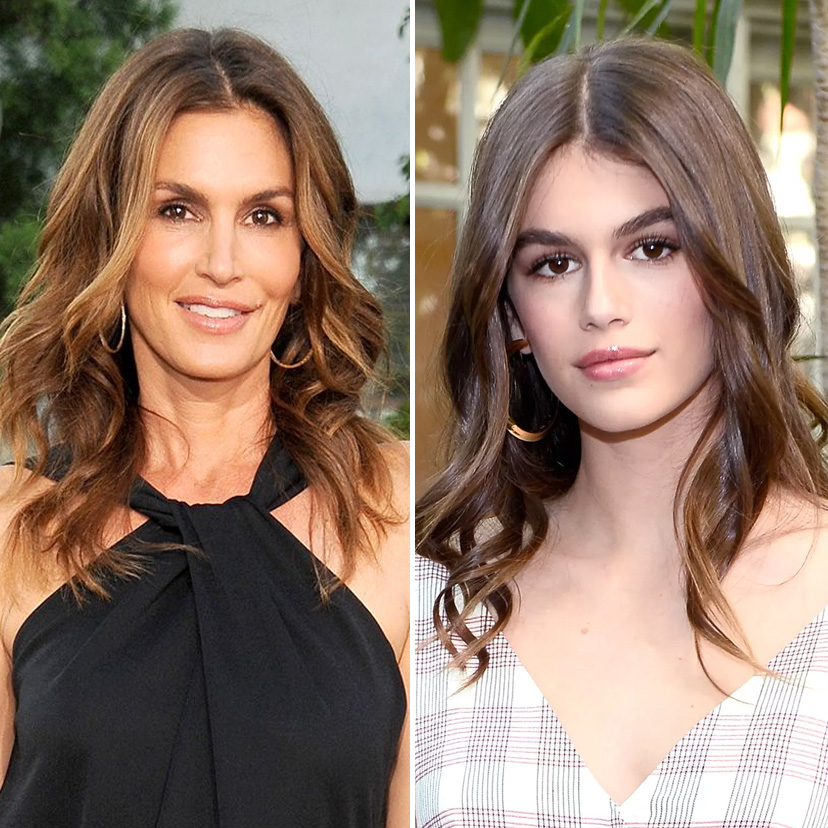 Uma Thurman and Maya Hawke
Uma Thurman and her daughter, Maya Hawke, look so much alike when you put them together. Maya has definitely taken after her mother and is becoming more and more beautiful with each passing year.
Thandie Newton and Nico Parker
Our beloved star from Westworld looks stunning and her daughter is just as beautiful! The two share similar facial features and even rock the same hair! Well, not always, of course, but when they style it in a similar way it becomes hard to tell the difference between mother and daughter.
Vanessa Paradis and Lily-Rose Depp
Are we seeing double? Gorgeous Lily-Rose Depp looks like her mother's doppelganger! Her facial features, lip shape, eyes, and even hair looks like Vanessa Paradis' when she was young. The photo on the left is from the 90s, when her mother was about the same age.
Andie MacDowell and Margaret Qualley
Beauty definitely runs in Andy MacDowell's family. Her daughter, Margaret Qualley, has her eyes, the same brow shape, nose, and even her face shape is identical to mothers!
Milla Jovovich and Ever Gabo Anderson
Do you remember young Milla Jovovich when she starred in Blue Lagoon? It appears her daughter, Ever Anderson, is the spitting image of her celebrity mom! Despite the blue hair, the resemblance is striking. Just look at those eyes!
Kris Jenner and Kendall Jenner
Kris Jenner is one of the most famous celebrity moms out there, but most of us have never seen her before the fame. She looked astounding! If you compare Kendall Jenner with her mom, the resemblance is striking. Both of them are amazingly beautiful women.
Lea Thompson and Zoey Deutch
We loved Lea Thompson in Back to the Future and loved her even more in Switched at Birth. Her daughter, Zoey Deutch, rocks the same beautiful features and oozes charisma similar to her mother's. They are incredibly alike!