You would think that with the amount of sex scenes in a movie most actors and actresses wouldn't mind a little kiss during a movie? Right? Well, you'd be wrong! The list of stars who have refused to kiss on camera (for one reason or another) is absolutely huge.
However, here are 7 actors who refused to kiss on camera!
Eric Stonestreet and Jesse Tyler Ferguson (Modern Family)
You would think one of the most popular gay couples on TV in America had no problems kissing. However, during the entire first season the couple did not kiss. Eric Stonestreet (Cameron), who is straight, felt uncomfortable kissing a man. At first. However, eventually we did see them kiss.
Lindsay Lohan and Charlie Sheen (Scary Movie 5)
I mean, would you want to kiss Charlie Sheen? I know I wouldn't. And Lindsay Lohan also didn't want to. Turns out that the kissing scene you see in the movie wasn't between the two actors, it was between Sheen and Lohan's body-double. But Charlie Sheen took it in stride and did not take the actress's wishes personally.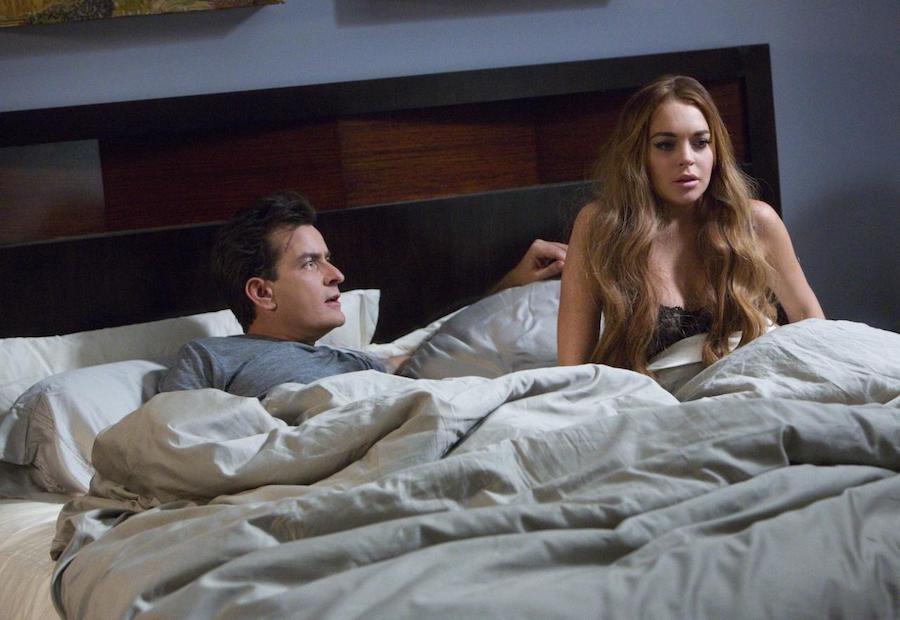 Brad Pitt and Cate Blanchett (Benjamin Button)
With the amount of love scenes that Brad Pitt has done throughout his career, it's hard to imagine that at any point in the past he could have not wanted to be part of one. However, turns out that he refused to kiss Cate Blanchett on the set of Benjamin Button. Most people assumed it was because of his relationship with Angelina Jolie, but eventually Brad Pitt did agree to do the scene.