The samurai were the military-nobility caste in Japan stretching back to the XII century. Samurai followed a special code of honor (bushido), influenced mainly by Confucianism and Zen Buddhism.



Bushido focuses on kindness, martial arts, discipline and unwavering loyalty. Although, the samurai were dissolved, their code of honor still lives as the national moral code of modern Japan. But, judging from what we see on TV, they've lost their way.



Meet the 19th century Japanese Samurai, the last of their kind, so to speak. These vintage, hand-colored pictures were taken between 1863 and 1900. Samurai, whose class was outlawed and dissolved in 1868 with the restoration of the Meiji era and the end of feudalism, still look more badass than anyone you'll ever know.



Just imagine these fellas hacking and slashing their enemies for hundreds of years with their katanas.



This gallery reminded me of two of my favorite anime: «Samurai Champloo» and «Rurouni Kenshin». Both deal with samurai, and both are amazing. Highly recommend, if you haven't seen them yet!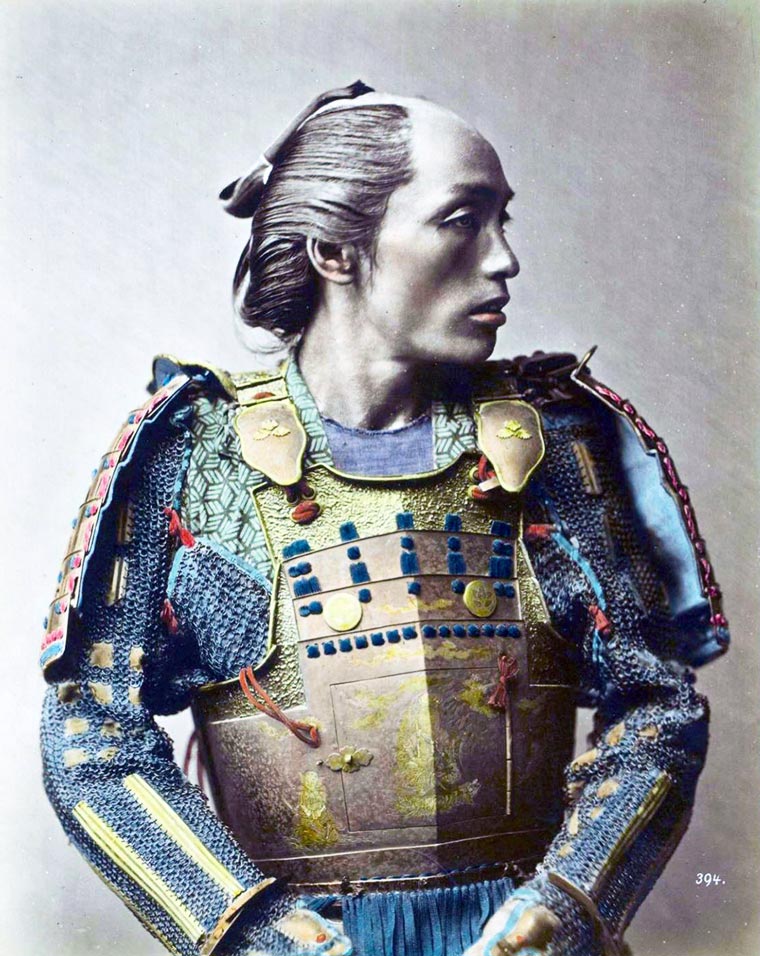 Also, check out Mashable for more awesome pics and details.