Who doesn't like beautiful models, am I right? Yeah, that's exactly what I thought. And sure, they all look fantastic in their prime, walking those narrow catwalks back and forth, wearing the most bizarre and unnecessary outfits ever, but have you ever wondered how they got from mere mortals to world-renown modeling goddesses?
Let's see how some of the most beautiful models looked like when they were just kids. Enjoy!
Gisele Bundchen
A Brazilian fashion model and actress, whose estimated net worth is around $400 Million. In 2014, she was listed as the 89th Most Powerful Woman in the World by Forbes.

Coco Rocha
A Canadian model. Started her career in 2002 at the age of 14. What a wildly inappropriate age to become a model.

Kasia Struss (Katarzyna Strusińska)
A beautiful Polish model discovered in 2005 by a random dude shooting for a teen magazine. Now that's luck!



Karlie Kloss
A 24 year old American fashion model and she's already become one of the top 30 models of the 2000s. She also started her career at the age of 14.

Andreea Diaconu
A Romanian model, who's been featured on the covers of the most popular fashion magazines from France, Romania, Russia, Spain, and Switzerland. Best part – she was scouted at the age of 11. ELEVEN!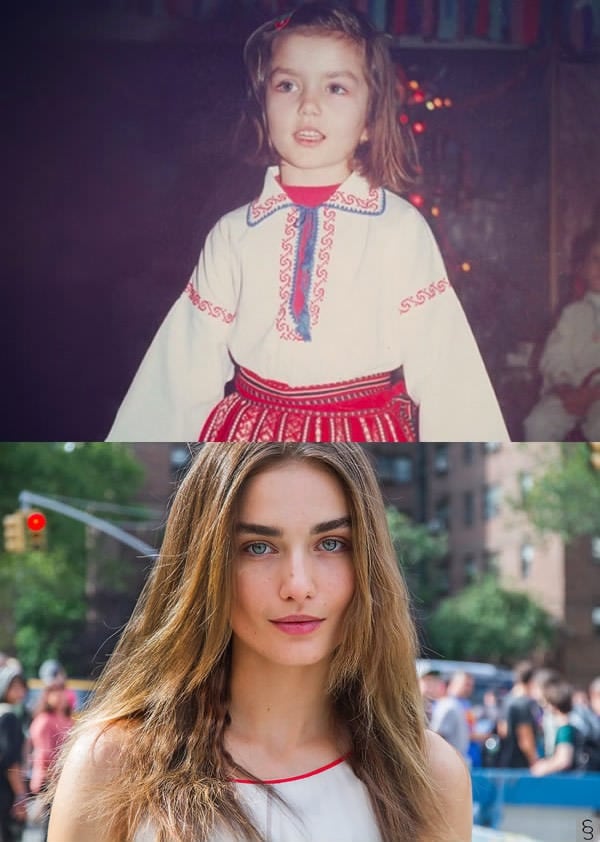 Rosie Huntington-Whiteley
An English model and actress, best known for being a Victoria's Secret Angel.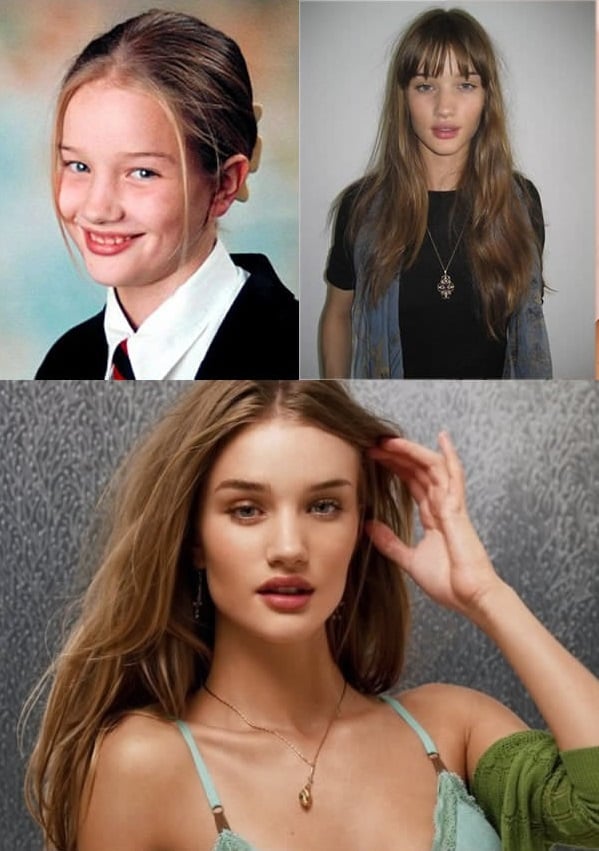 Tyra Banks
An American model, talk show host, television personality, producer, business woman,actress and singer. She started to get the fame going when she was just 15 years old, by becoming the first ever African American woman on the cover of GQ.

Cara Delevingne
An English fashion model and actress. Cara won the "Model of the Year" award at the British Fashion Awards in 2012 and 2014 which put her on the radars on many movie directors. You may recognize her as the Enchantress in the recent "Suicide Squad" movie.

Cindy Crawford
American model and actress, Cindy is known for her trademark mole just above her lip, and has appeared on hundreds of magazine covers throughout her career.



Kate Moss
One more English model on this list, Kate was discovered when she was just 14 at the JFK Airport in New York. This random event has completely changed her life since then.

Chanel Iman
American top model, best known for her work as a sexy Victoria's Secret Angel. Vogue Paris even declared her as one of the top 30 models of the 2000's.

Bar Refaeli
An Israeli television host, actress and hugely influential businesswoman, also considered among the most successful models to come from Israel. Technically, Rafaeli bot into modeling at the age of 8… MONTHS! That's when she first appeared in several commercials.